Winter is such a fun season! The school year is just about half way over and keeping students engaged is so important.
This Winter Alphabet and Beginning Sounds matching game is sure to do the trick! Featuring snowflakes and penguins students can work on matching capital and lowercase letters as well as sounds.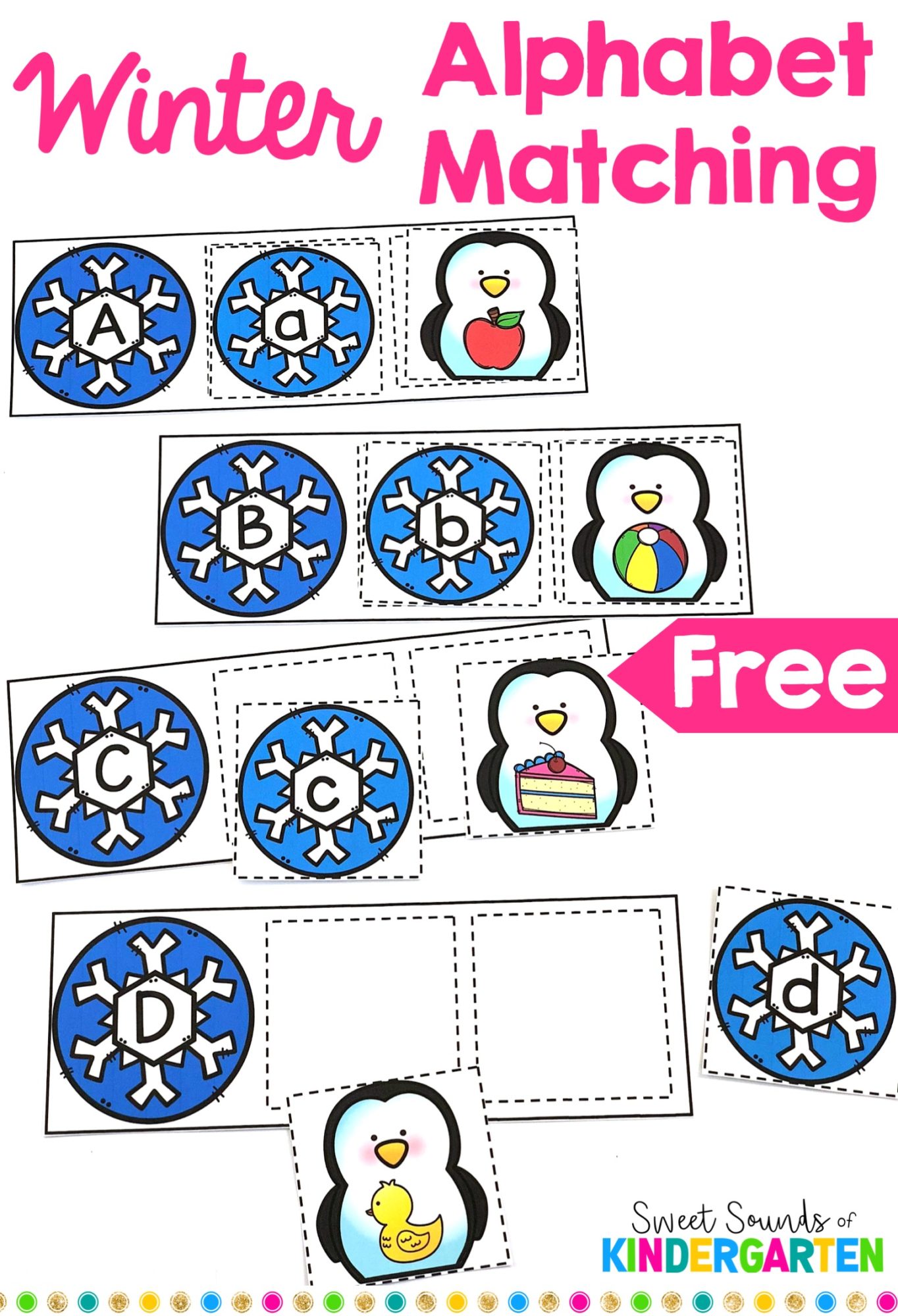 LET'S PREP!
To prep this activity, print the cards on cardstock for durability. Then, laminate and cut out.
When I get my students ready to play, I keep the cards in 3 different piles: snowflake cards with capital letters, lowercase snowflakes, and penguin pictures.
I always play new centers with my students first to make sure that they understand exactly what to do when they play independently!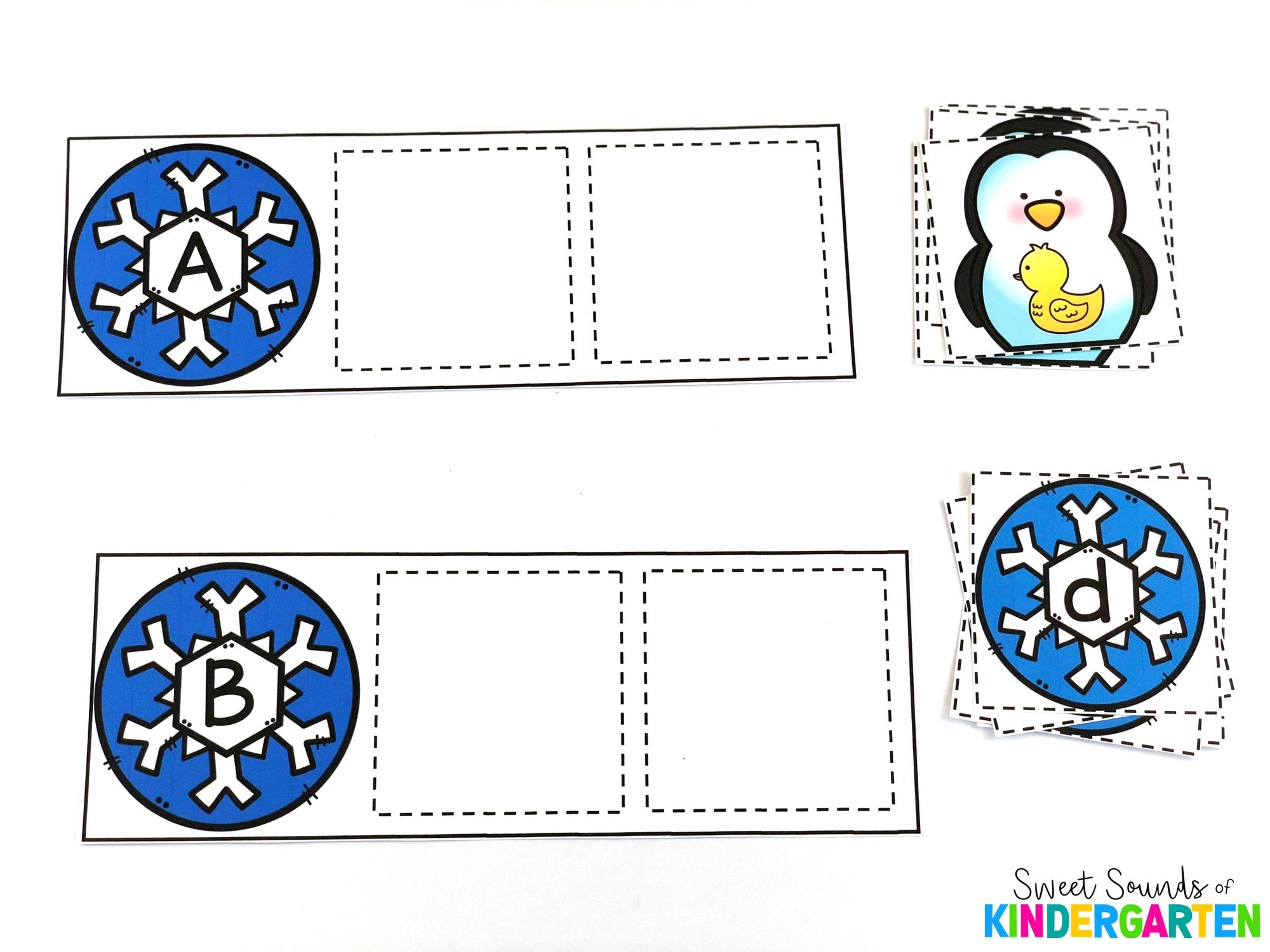 LET'S PLAY!
When students play the game, they need to match the lowercase letter snowflakes into the first box on the capital letter snowflake card.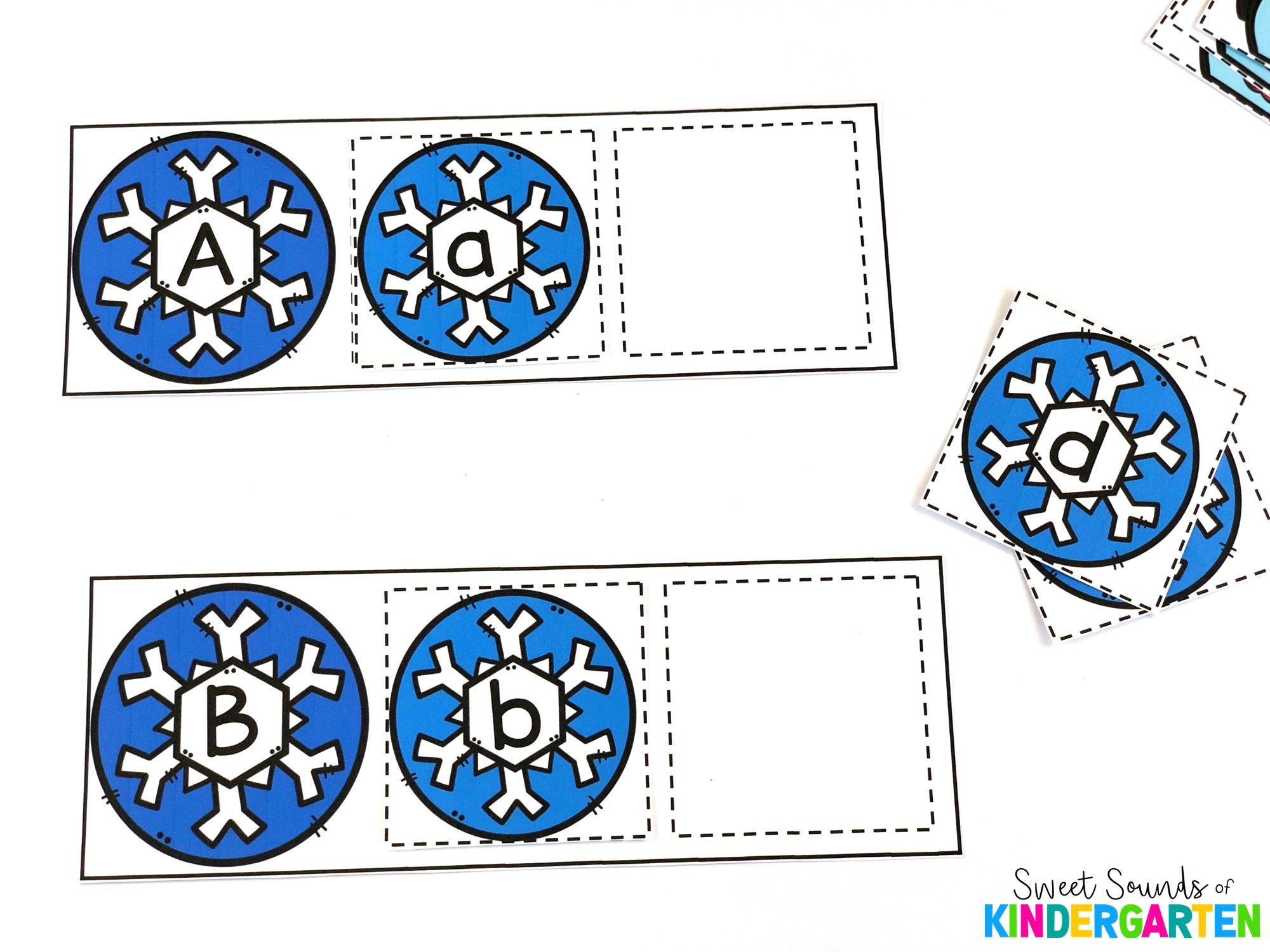 Then, students need to match the penguin picture that has the correct beginning sound.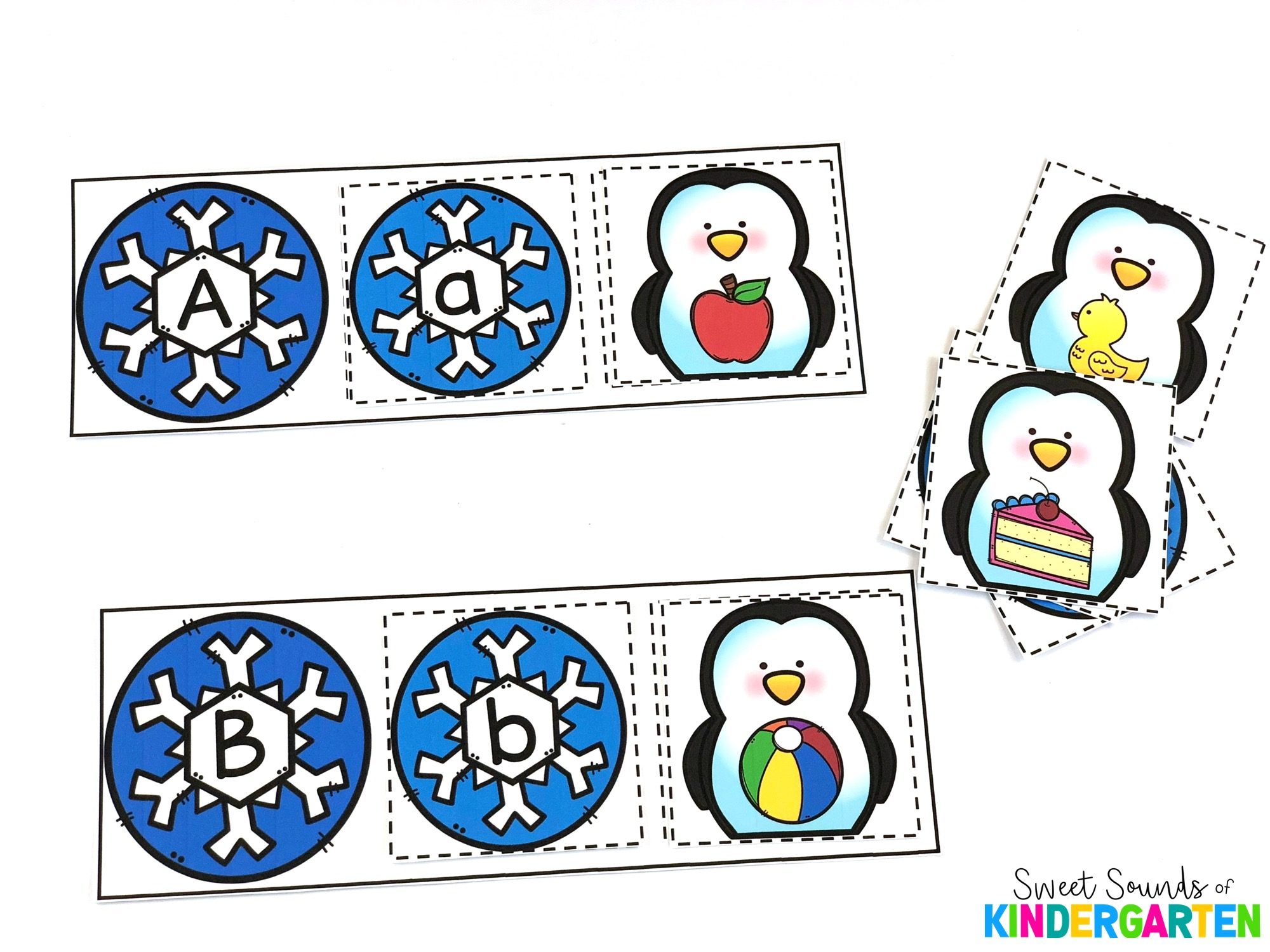 That's it! Once students learn the game, they can play independently and help work as a team.
MORE WINTER CENTERS!
I can't get enough themed centers and love doing fun winter centers with my students. Some of my students are already blending CVC words and this ice skating CVC game is perfect!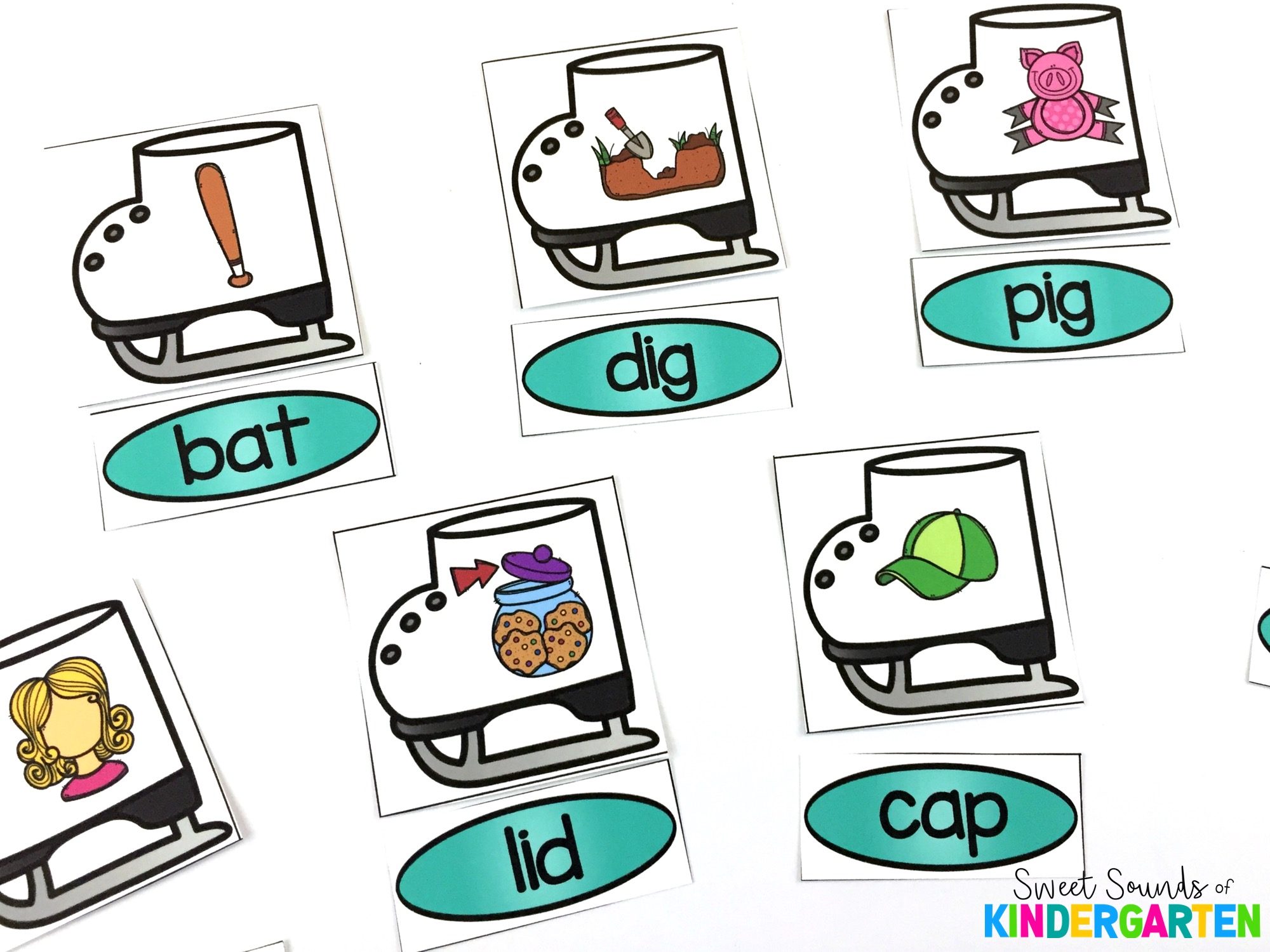 We also LOVE Sledding through Syllables!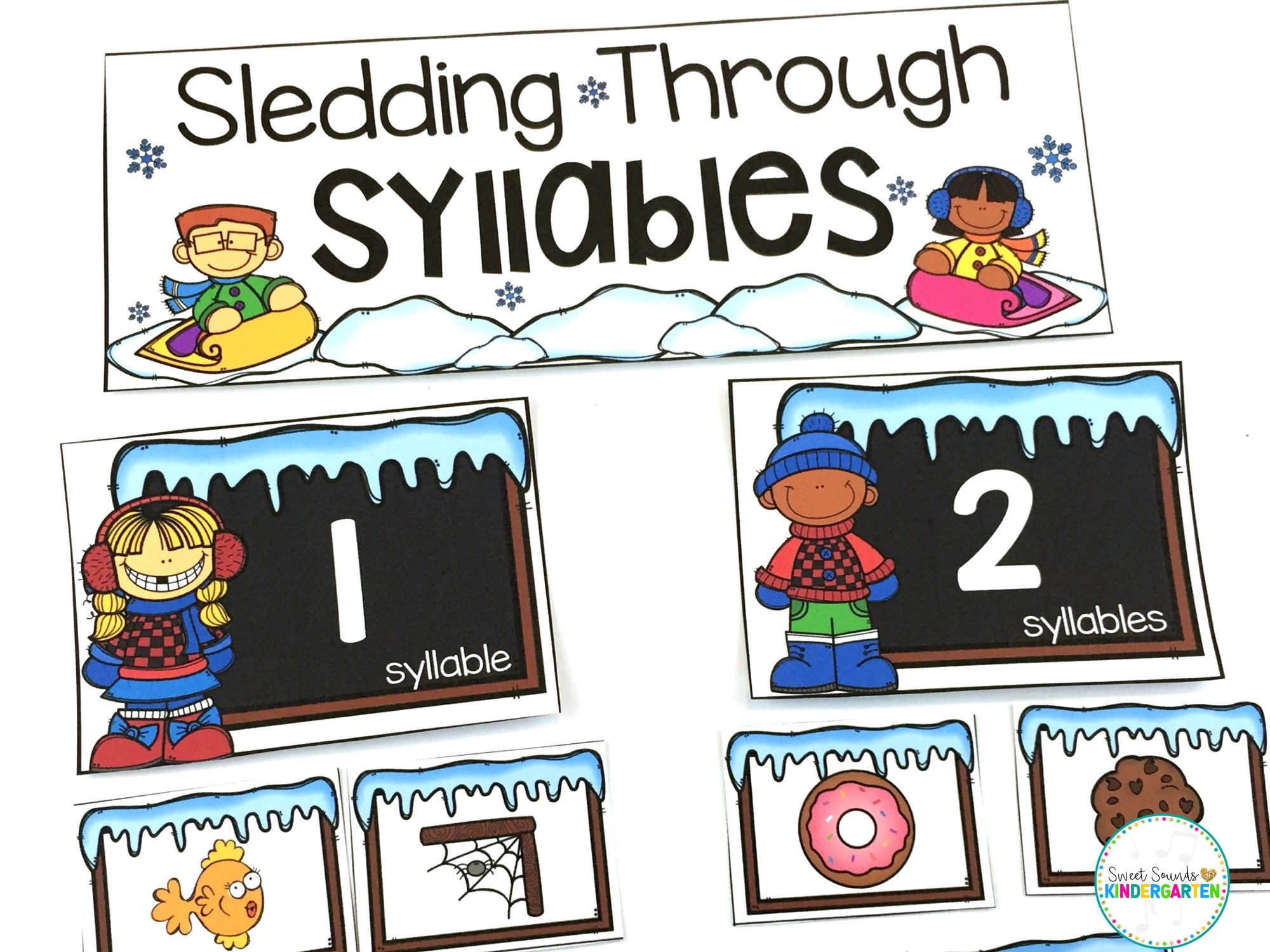 And of course these snowman counting cards are tons of fun too!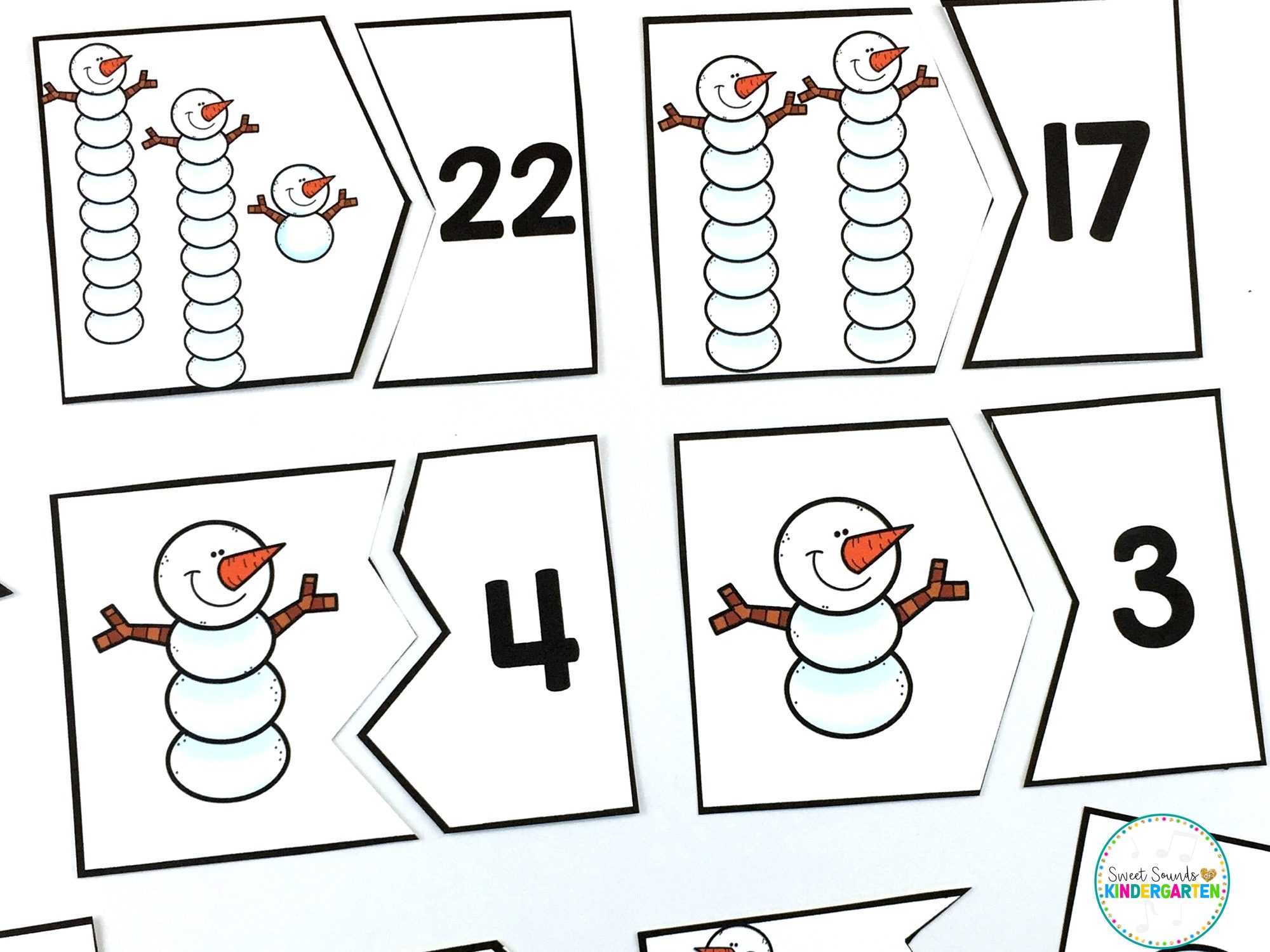 Check out my WINTER CENTERS PACK on TPT by clicking on the picture below: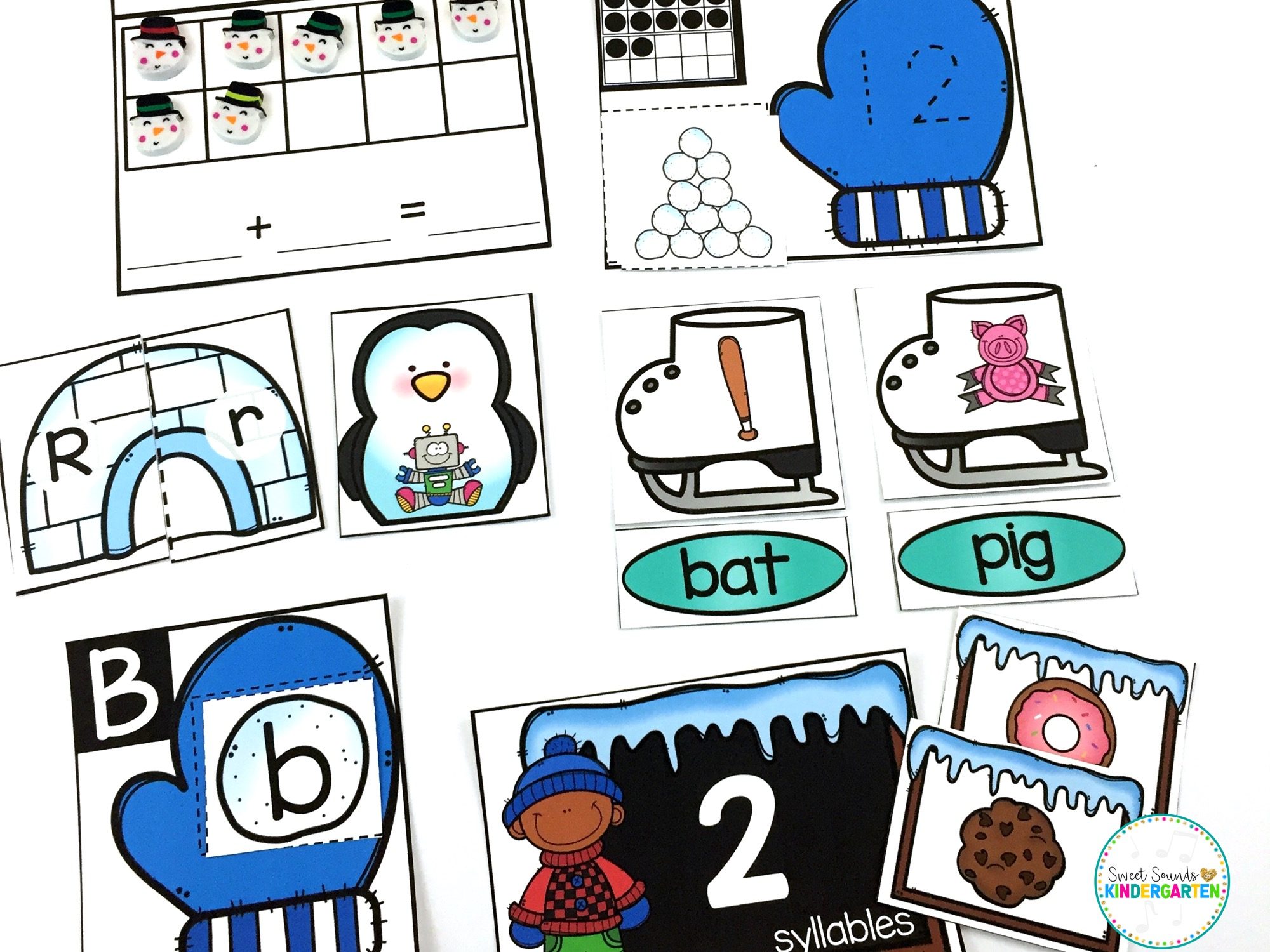 DOWNLOAD YOUR FREEBIE!
If you're ready to download your free Winter Alphabet Matching game, click on the pink button below: