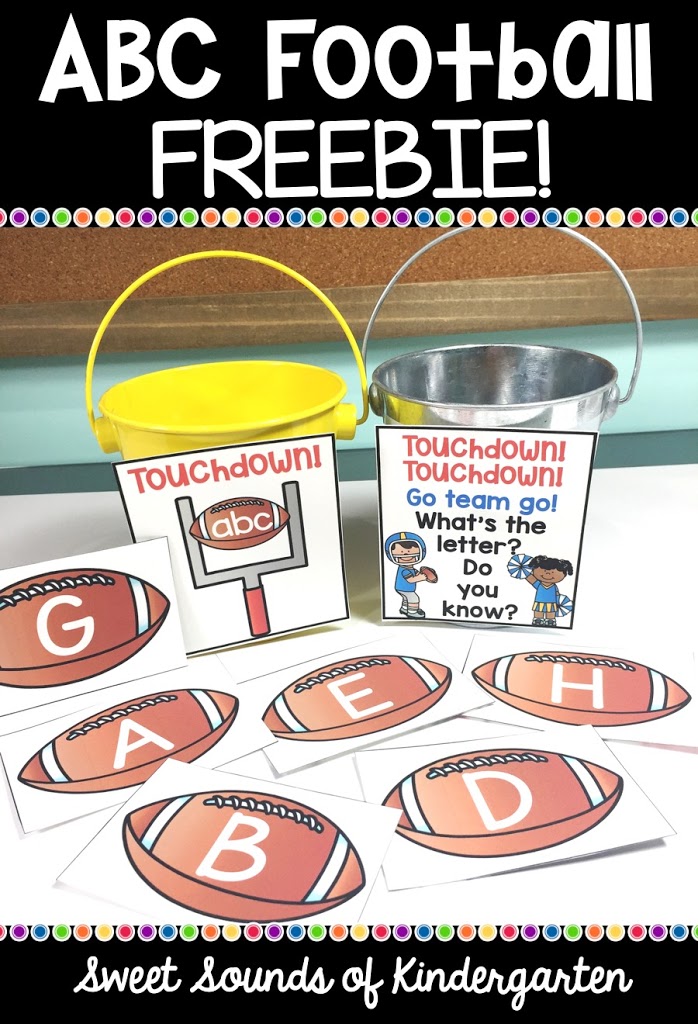 Hi friends!
I'm here today with a fun freebie for you: ABC Football!
This game is an alphabet game to work on letter recognition or even beginning sounds.
This game comes with letter cards for both capital and lowercase letters. The letters are printed on footballs. There are also "touchdown" cards included. To play, put all of the football cards and touchdown cards in a container or tin. Students pass the container around and pick a card. If they know the letter, they get to keep it! If they pick a touchdown card, they get to stand up and say "TOUCHDOWN!!" and then they get to go again. 🙂
This game is tons of fun to use in small groups or centers. I love using it with my intervention group kiddos for extra practice.
Because I LOVE football (Go Packers!) I created another fun football ABC game for my students. This is a letter matching game. Students match the lowercase letter found on the football to the "end zone" card that has the capital letter on it.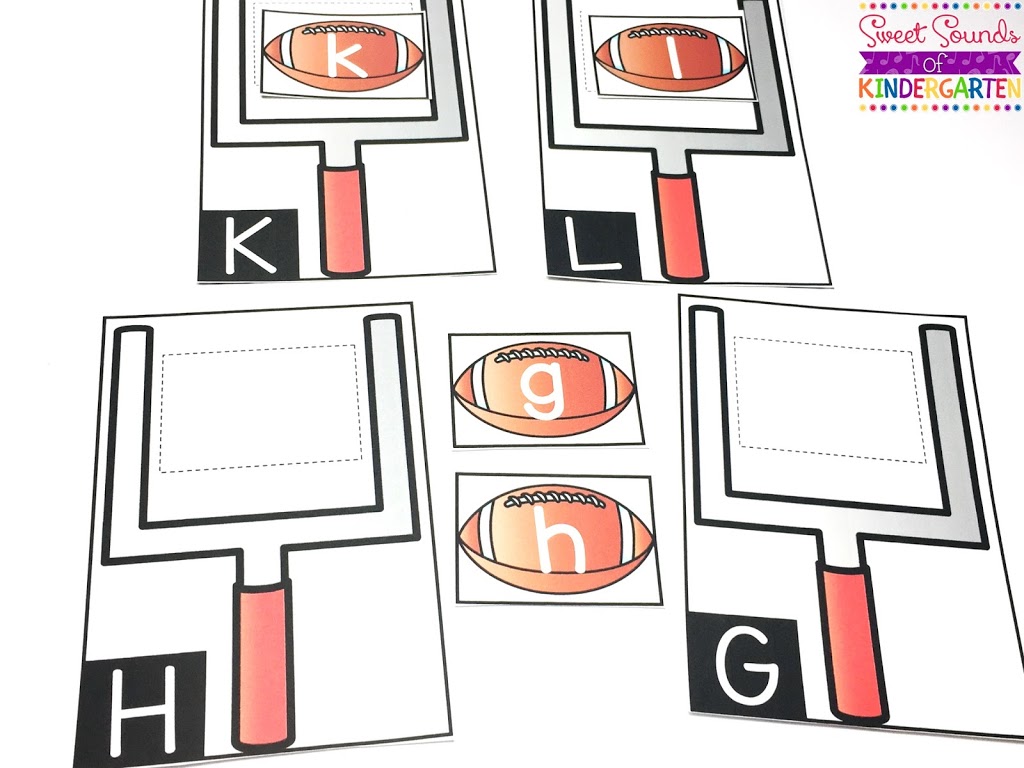 These spinners each have 4 letters on them. I have spinners for capital and lowercase letters. To play, students use a pencil and paperclip to make a spinner. They "flick" the paperclip and watch to see what letter it lands on.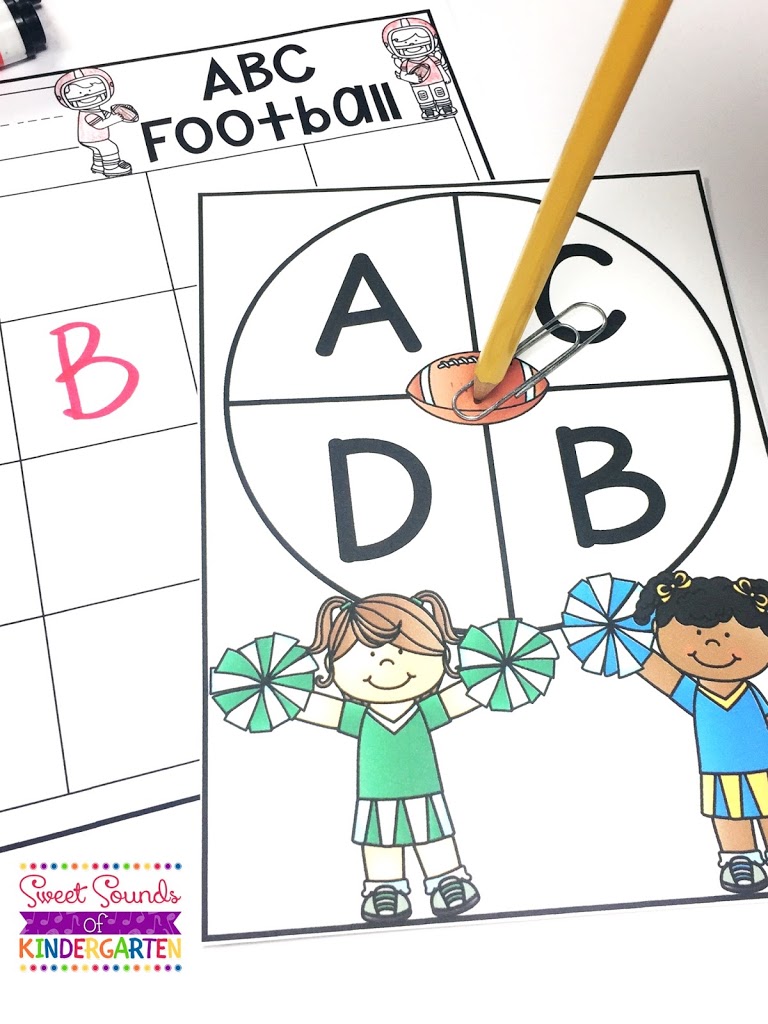 Then, students can record the letter that their spinner was on, on a recording sheet!
These recording sheets can even be put into a dry erase sleeve to be used multiple times.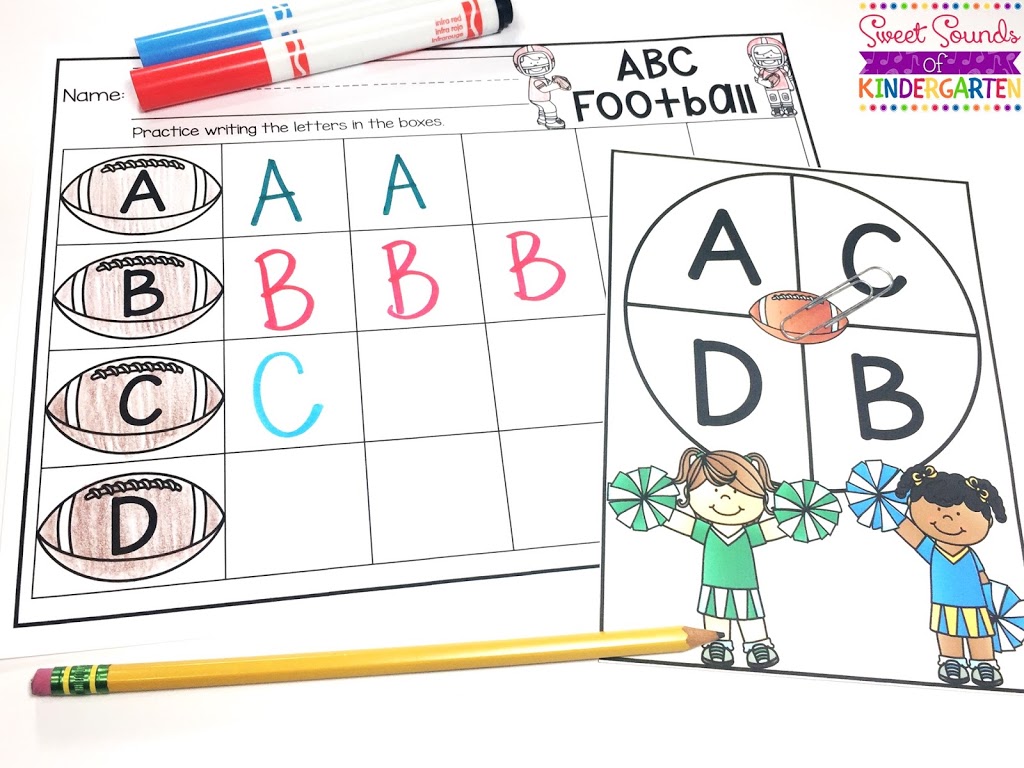 These fun football games are included in my ABC Football pack! Click on the picture below to check it out in my store: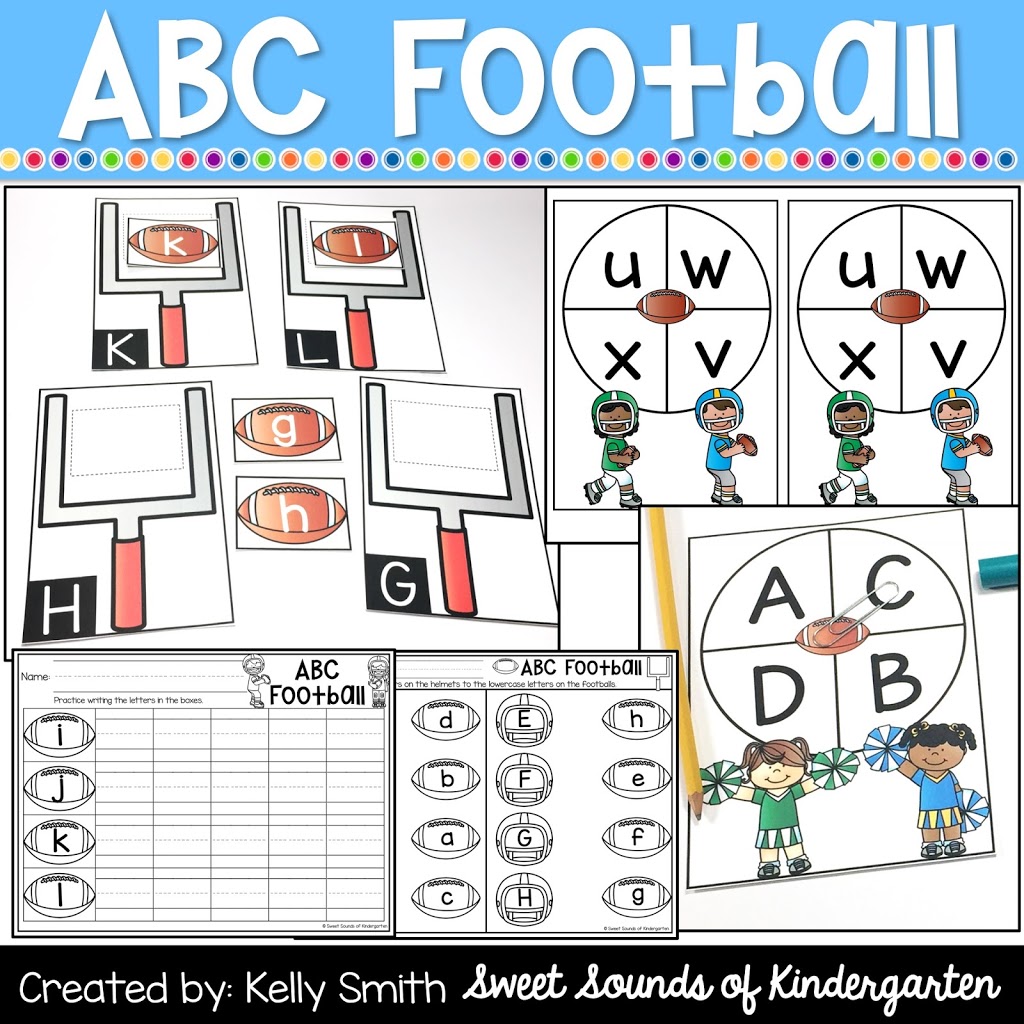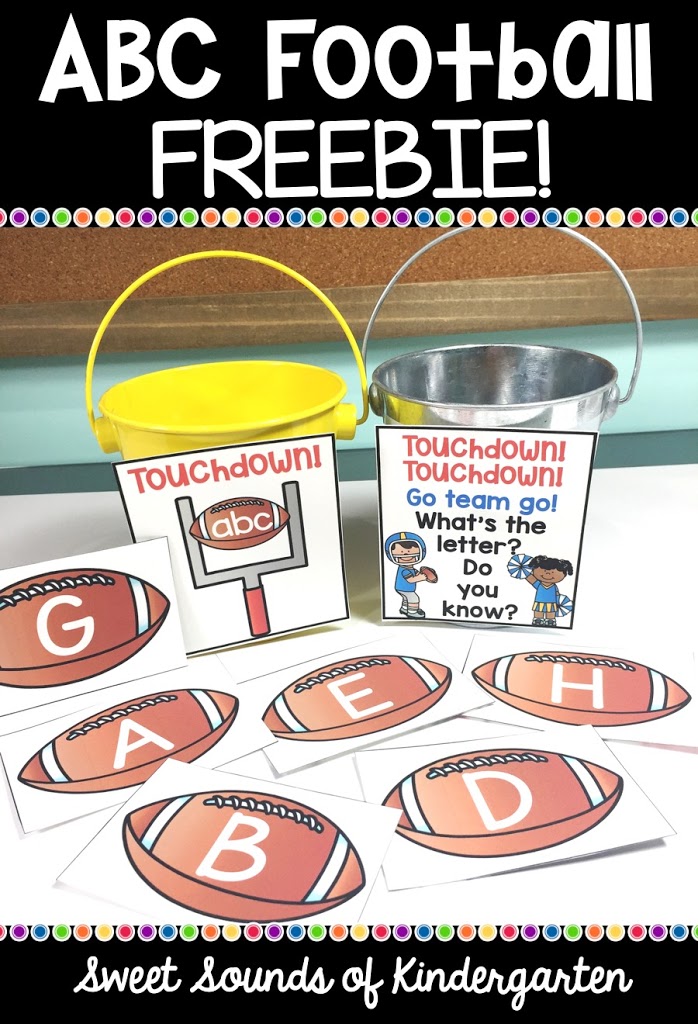 Want more fun with seasonal and themed centers??
My students LOVE using themed centers during Math and Literacy time like this apple letter matching game below: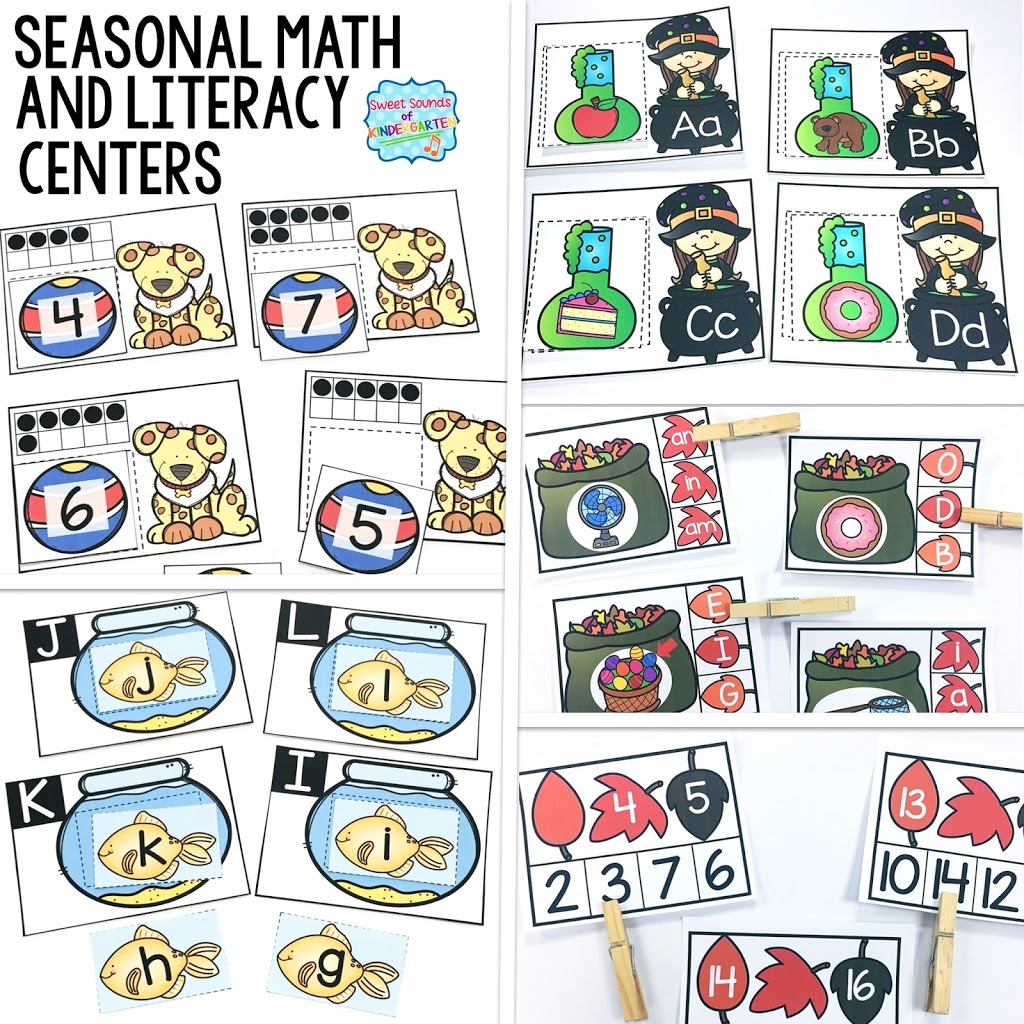 Happy teaching! 🙂