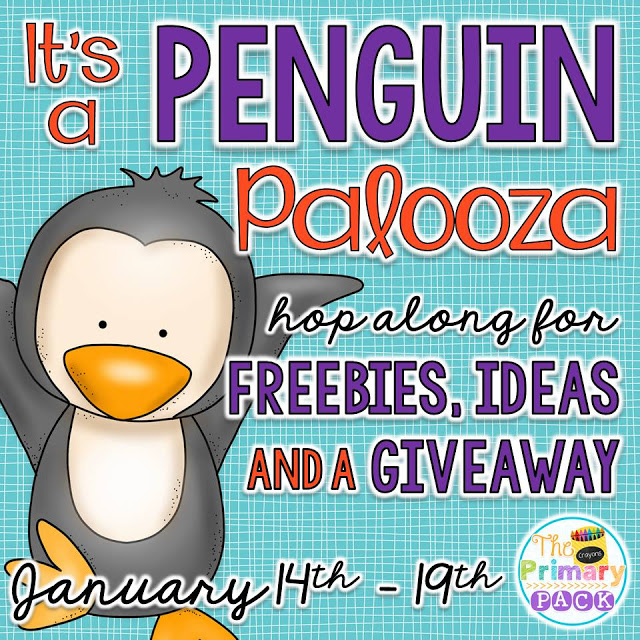 Hi friends! Today I'm talking about my favorite winter animal: penguins! My friends and I from The Primary Pack have a great blog hop with you full of freebies, resources, and even a giveaway!

One of my favorite ways to teach my firsties about penguins is by reading nonfiction passages: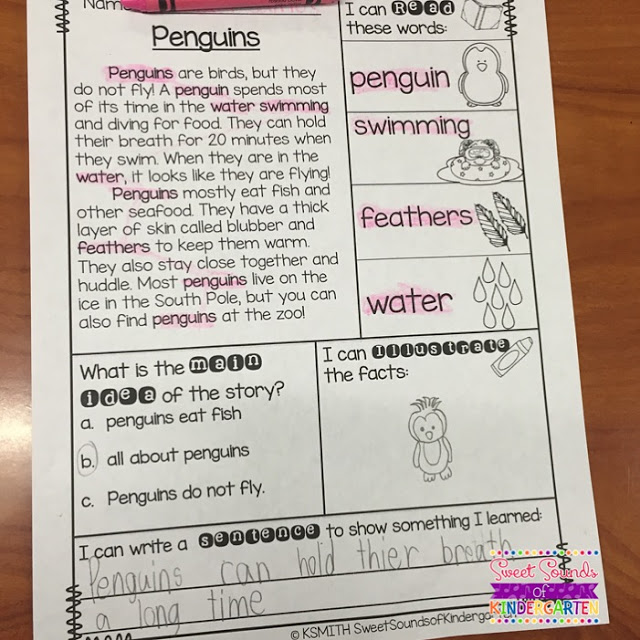 They LOVE learning new vocabulary words, and highlighting their answers in the text!

This passage comes from my January Reading Passages Pack on TPT: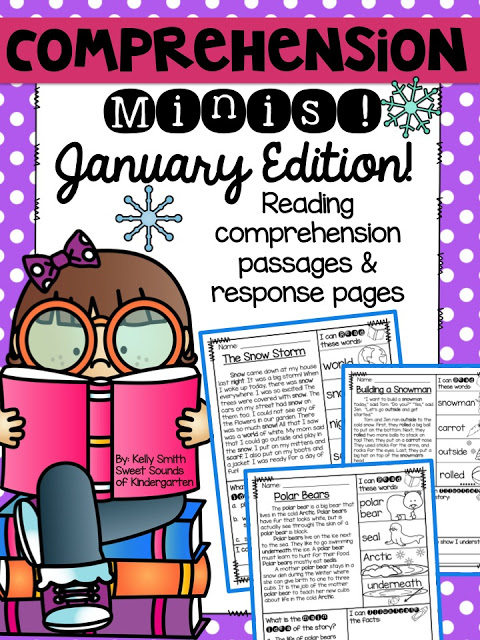 Stay tuned! I'm giving one of these packs away later in this post 🙂

Another fun penguin activity that I do with my students is this sentence builder activity: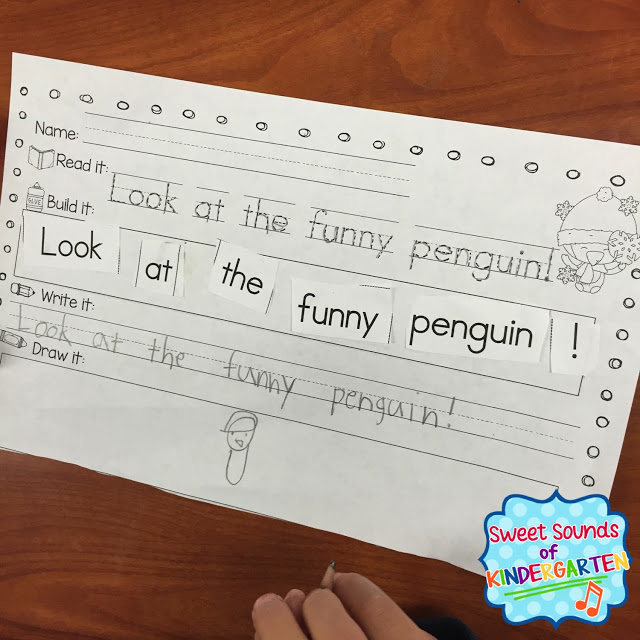 They had so much fun doing this sentence activity for morning work during our penguin week! Click on the picture above to try this page out for FREE!
This page is part of my Winter Sentence Builders Pack on TPT: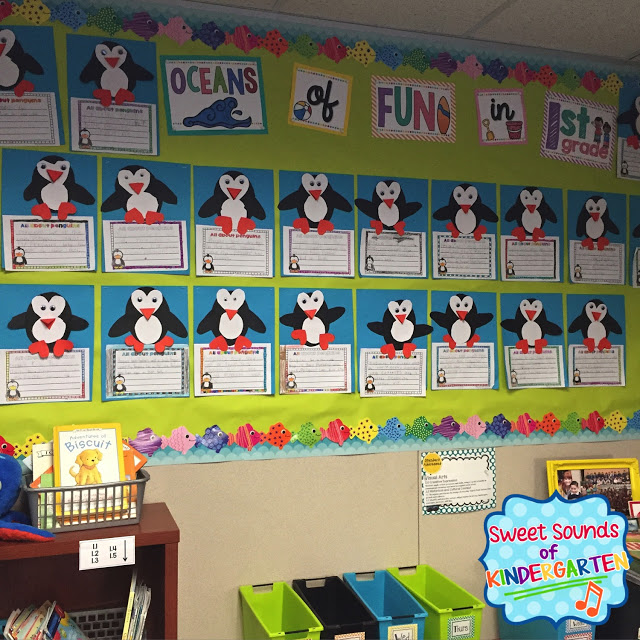 But wait… there's more!! We are having a fabulous penguin giveaway!! You could win the penguin resources pictured below. Enter using the rafflecopter!