Hi friends! Happy Monday! Quick post today about something that I tried with my small groups. I came up with this idea as I was walking through the grocery store. I saw that they had plastic Easter eggs on sale and thought hmmmmmm there's gotta be something that I can do with these in my classroom! So, I went home, thought some more, and BAM! my new compound words activity was born!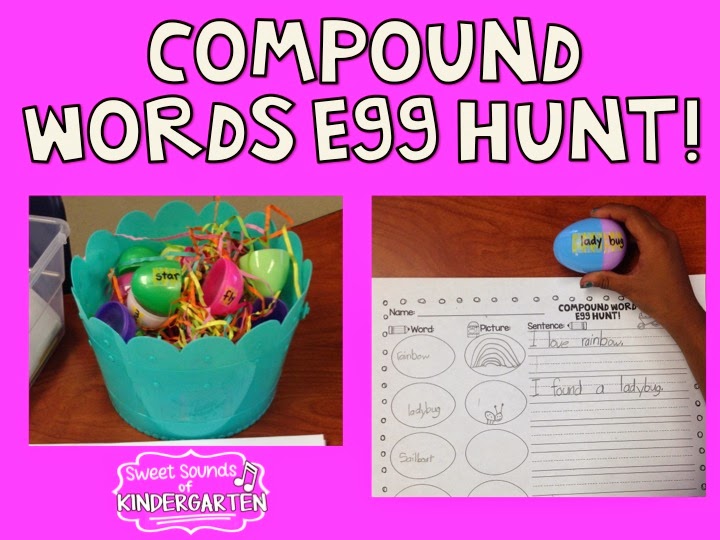 I created the eggs using washi tape, a sharpie, and plastic eggs. It was much easier to write with sharpie on the washi tape than on the egg itself.
I chose to mix and match the colors so that it would be harder for my kids to find the words when the
egg pieces were broken up!
I got the container for $1 at Target! Woo hoo!! And the grass came from Target too. 🙂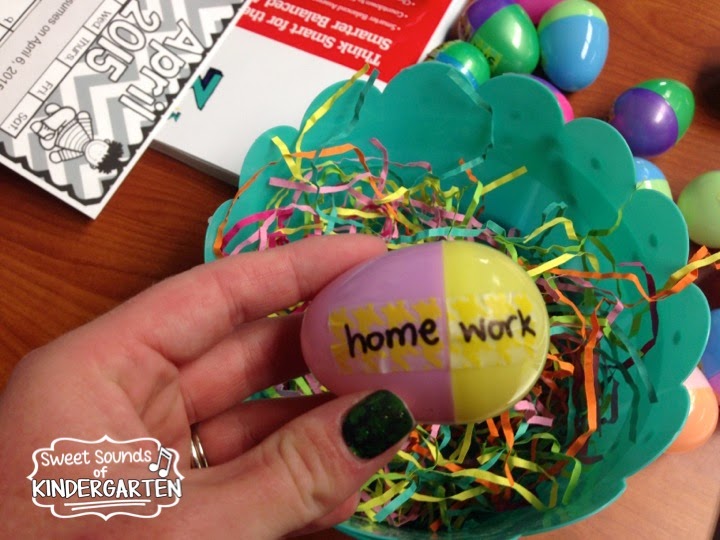 The eggs are broken apart before the kids start the activity. They need to build the compound words by putting the eggs together! Then, they write what they find on the recording page.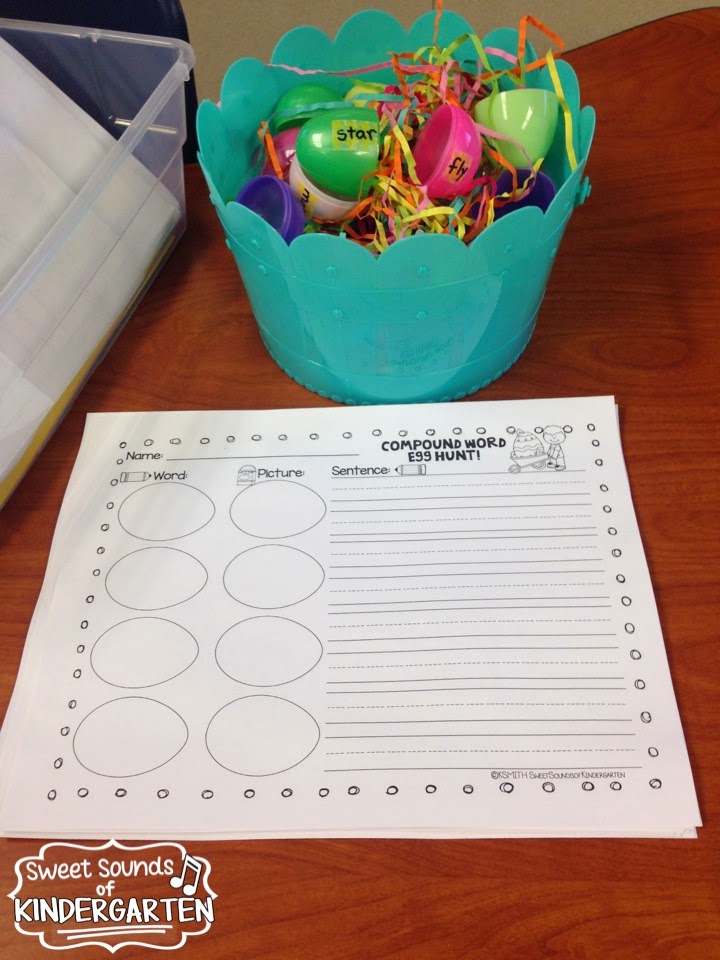 I chose to have my kiddos work as a team to build 4 compound words together first. They did this part together on the carpet.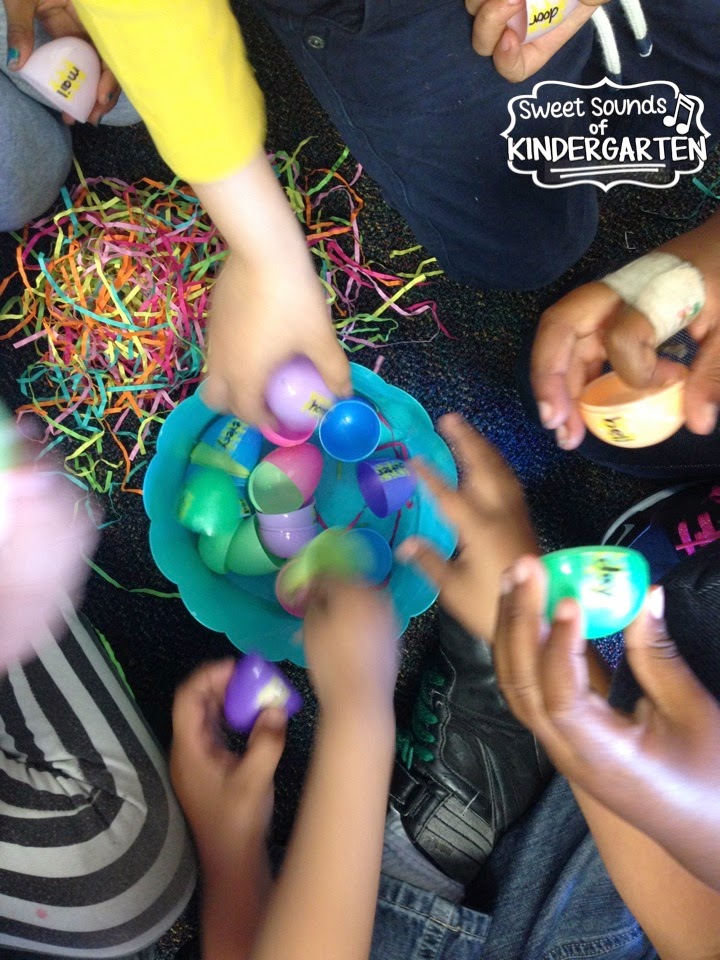 When they had their four words, together as a group, they brought them back to the table!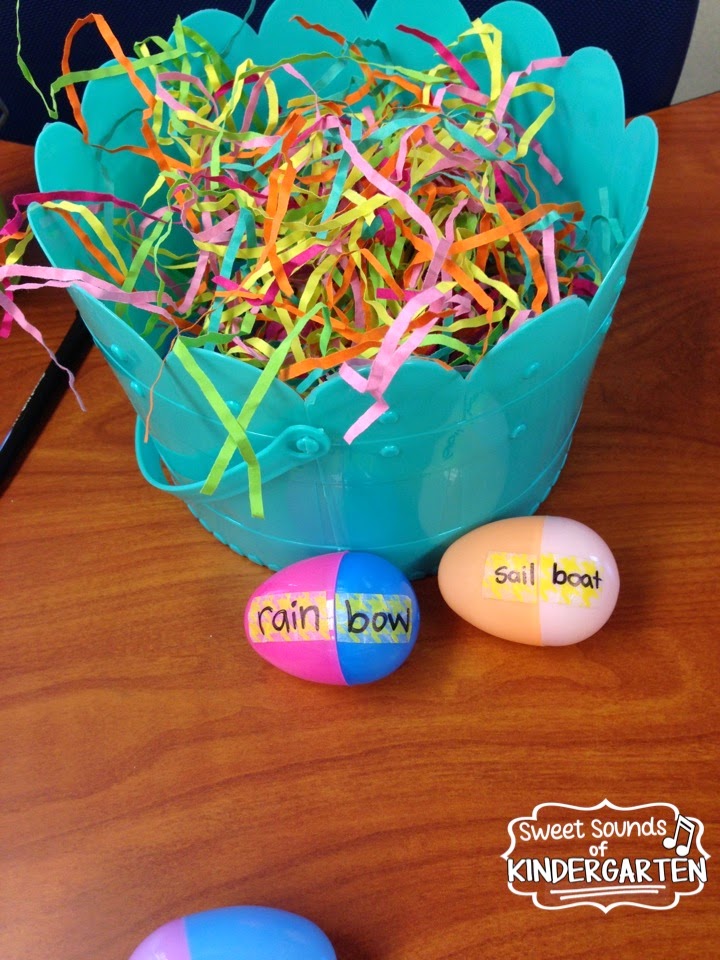 Here are my kiddos hard at work on their recording pages!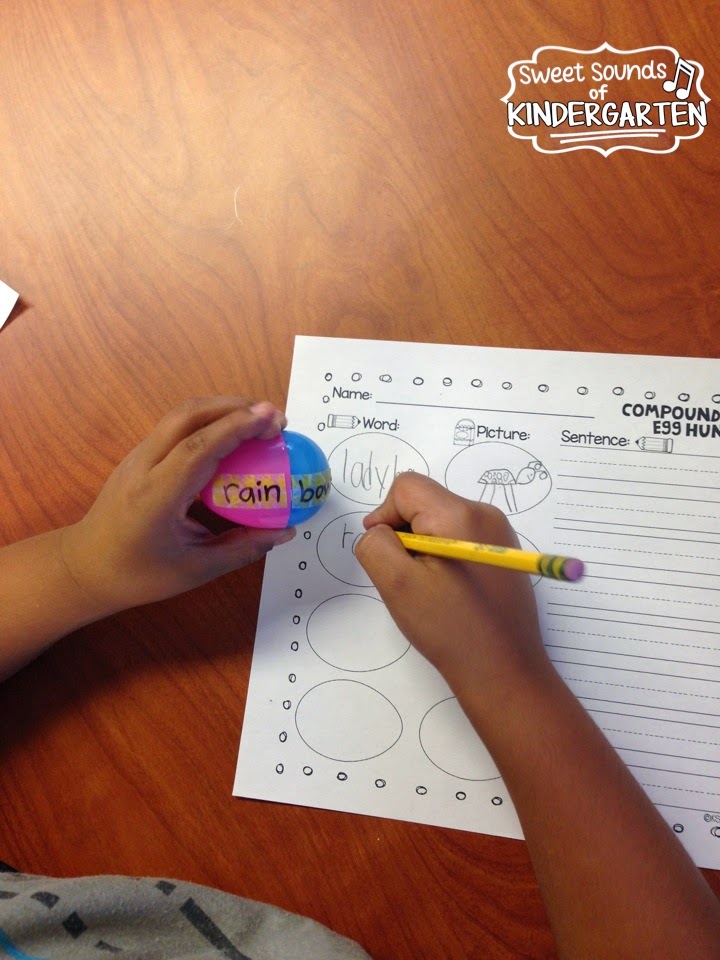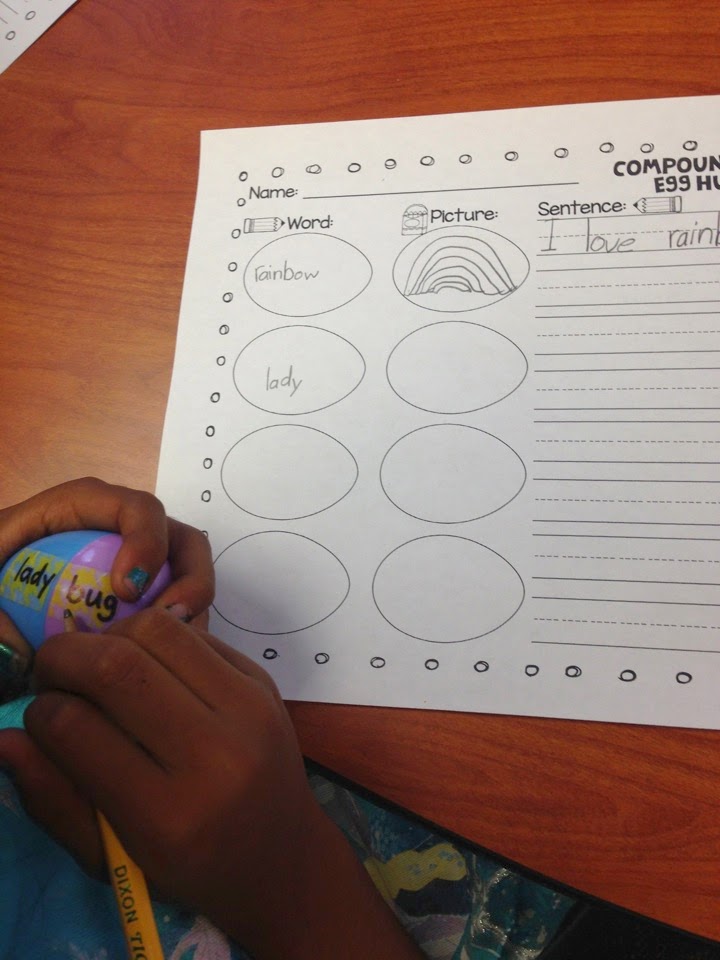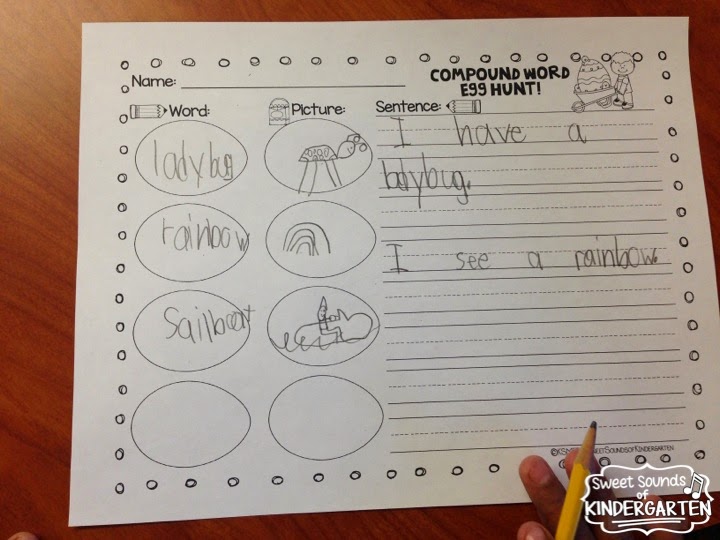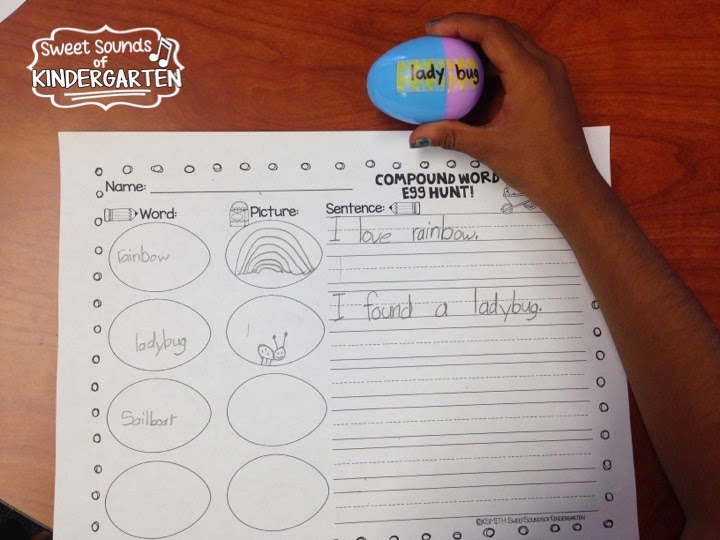 This activity would totally work for word families, sight words, spelling words, etc..
So, I am giving you some generic templates to try out this activity in your own classroom!!
To grab these FREE recording pages, click on the picture below: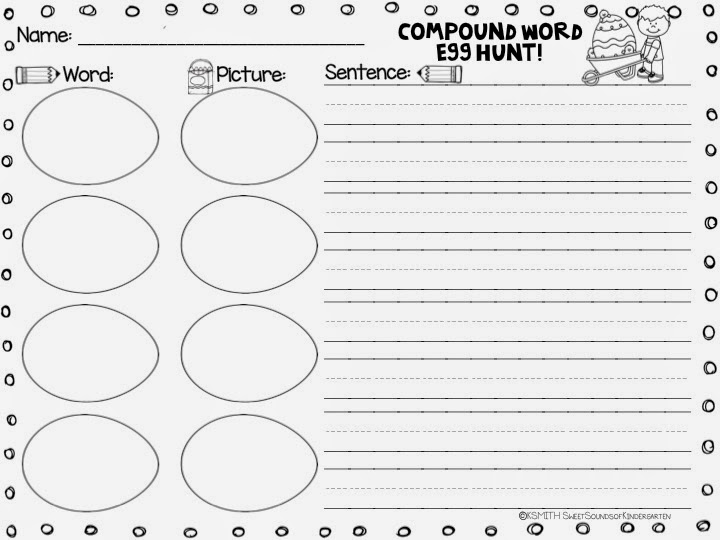 Have a great week my friends!!