I am here today with some exciting news:
I have reached an exciting personal milestone on TPT of 1,000 followers!!! I'm thrilled to finally be at this milestone, and am so thankful for the amazing TPT and blogger community that I am now part of. It seems like just yesterday that I dreamed up "Sweet Sounds of Kindergarten" and launched into selling on TPT with full force! The 2013-14 school year, and all of 2014 was when I really feel like I jumped into TPT, blogging, and creating products with both feet. It took a lot of time and effort, but I feel truly blessed to be where I am on this TPT journey.
I have met tons of blogger friends along the way, and am so excited that so many of them are contributing to my giveaway! My giveaway runs from today, January 2nd, until Tuesday night, January 6th.
There are 7 chances to win. And the prizes total over $600 to spend on TPT! WOW!
I am especially excited that my favorite clip art artist, Laura from Whimsy Clips, is contributing as well. Her clip art is what I use throughout so many of my products, as well as when I made the images for this giveaway! 🙂
I'm so glad that she is giving away credit to her store as part of my giveaway!
Check out the prize packs below: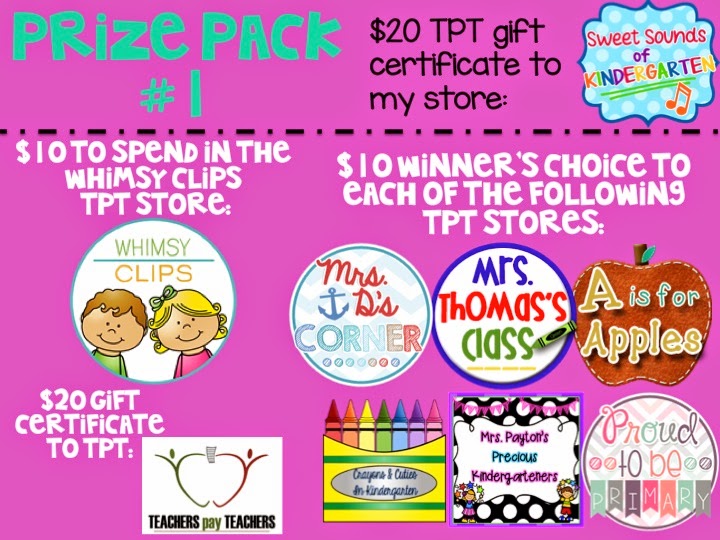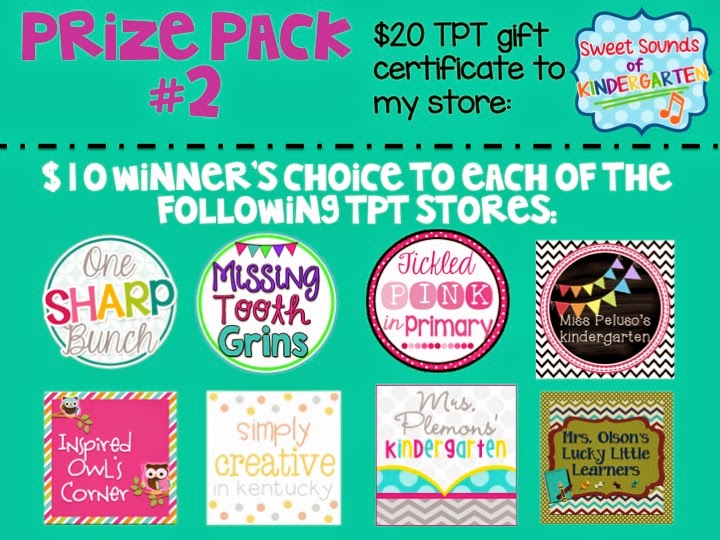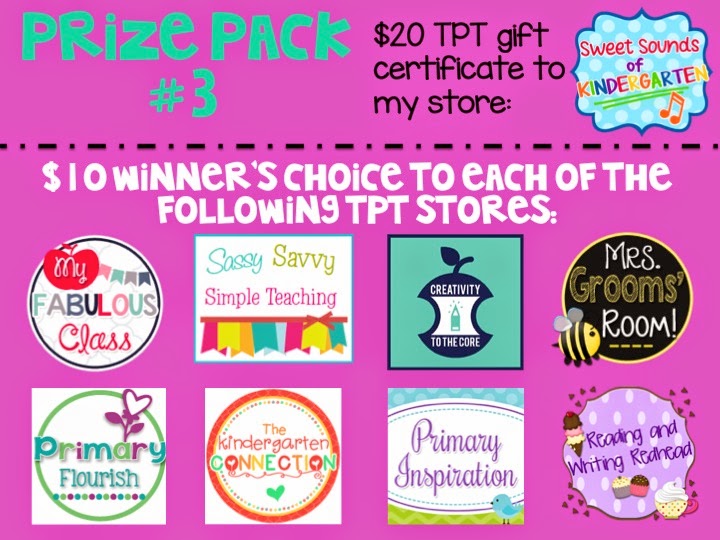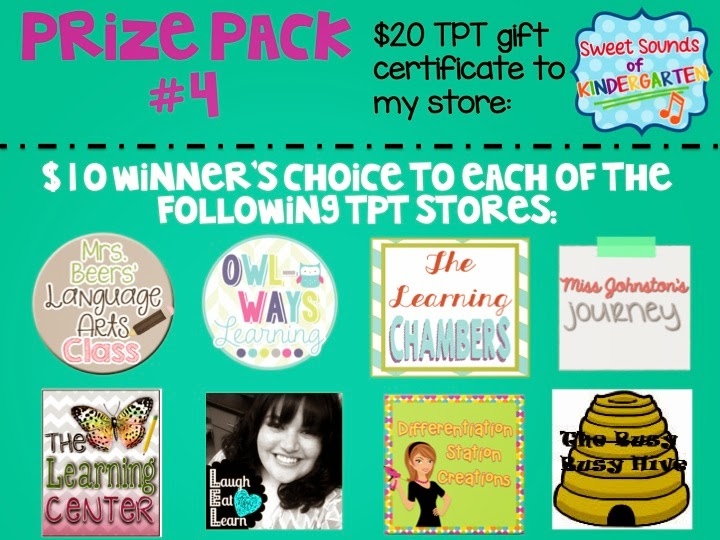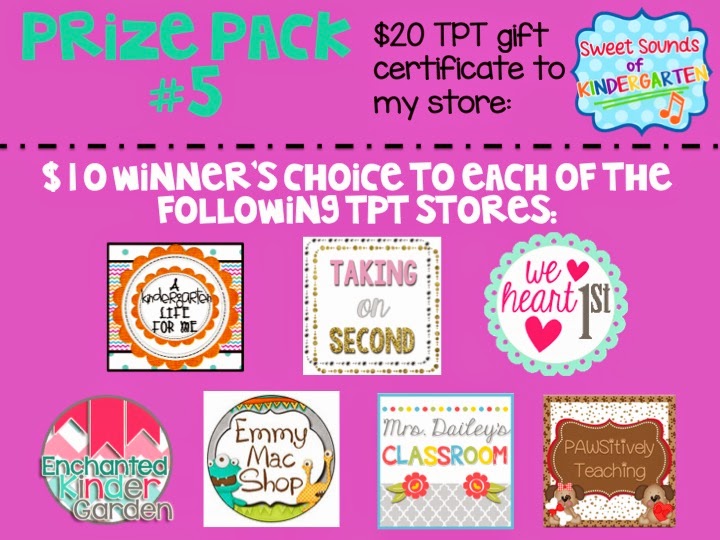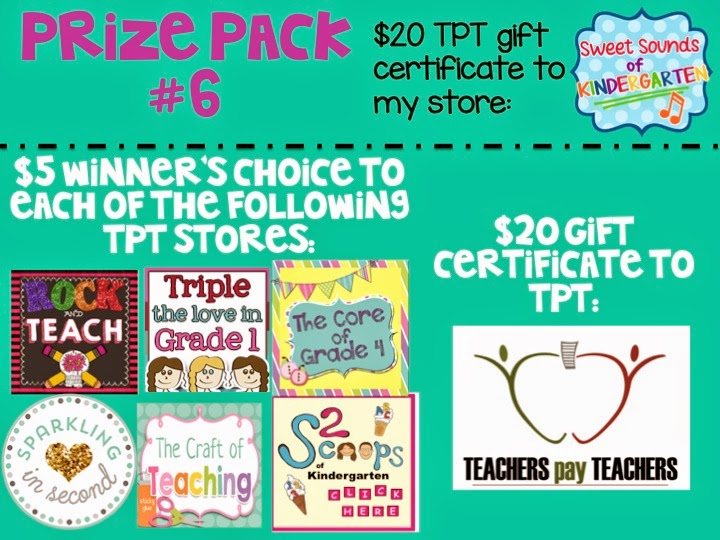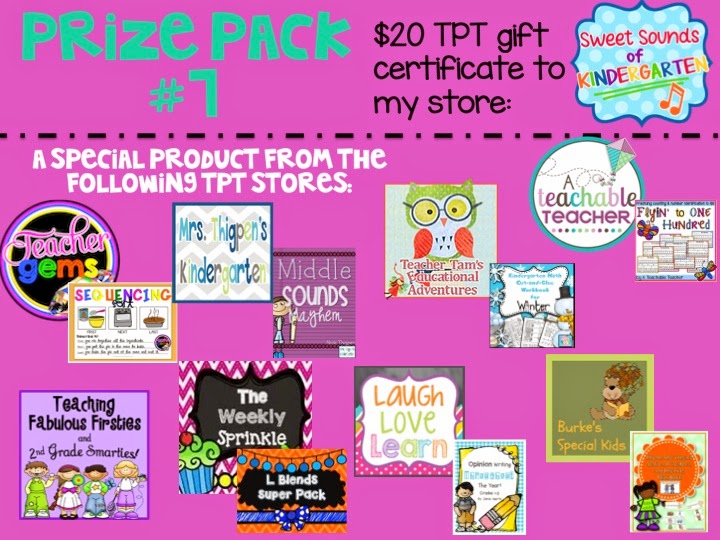 In honor of my giveaway and celebration, my TPT store is ONSALE this weekend only, January 2nd- 4th!! Head over to my store to check it out: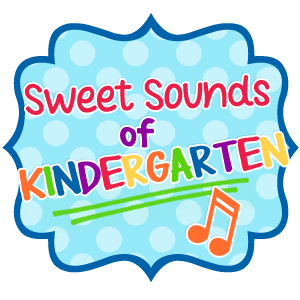 A special thank you to ALL of my followers, friends, and fans for supporting me on this journey! I can't begin to tell you how much I appreciate it. 🙂
Make sure to enter the giveaway below: