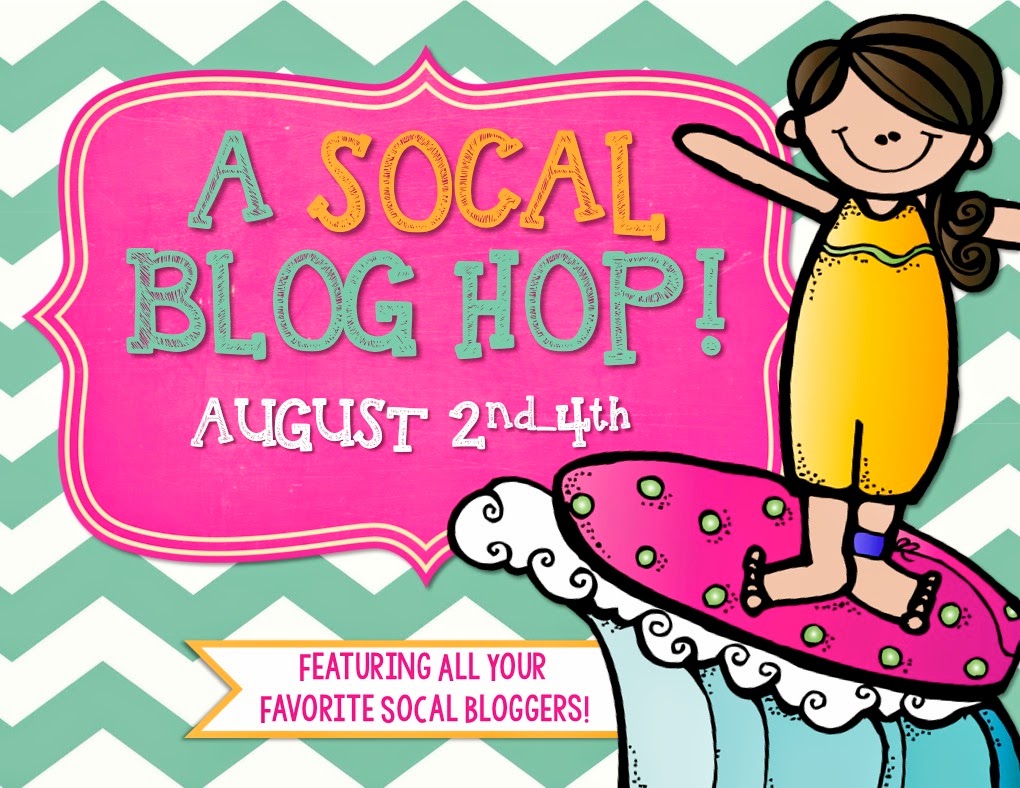 Hi friends! I am SO excited to be participating in the SoCal blog hop! I hope that you have enjoyed hopping along so far and collecting fun freebies from some amazing SoCal bloggers. Stay tuned to the end of this post for my freebie and a chance to
enter a giveaway to win a TPT gift certificate!!
We are giving away 4 $25 gift certificates that you can
use during the upcoming TPT sale. Woo hoo!!!
I absolutely LOVE SoCal!!!!
I was born and raised here and never want to leave! My hubby is from NorCal and often jokes that I live in a bubble because I love my hometown so much,
but what's not to love!?!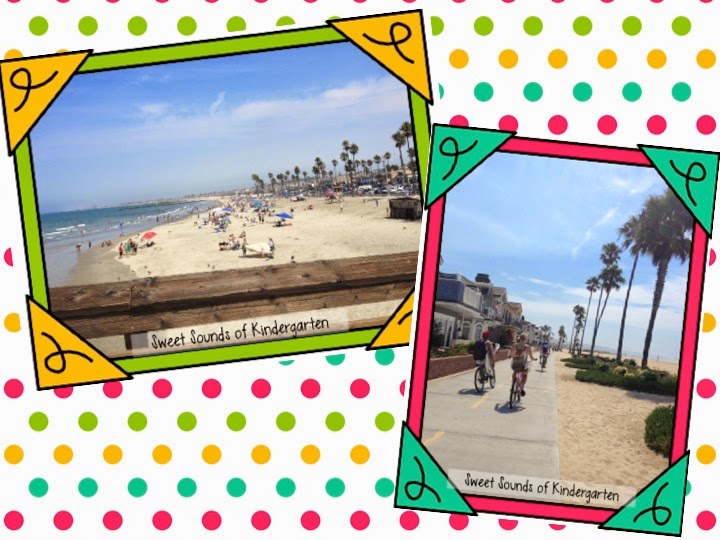 The two pictures above were taken just a few days ago in beautiful Newport Beach! My friend took them for me and I just love looking at that beautiful sky. We enjoy going down to Newport to walk, hike, or just hang out with friends. 🙂 The weather is just wonderful in SoCal too…not too cold and not too hot. We are very lucky!!
My FAVORITE beach of all however, is 26 miles off the coast of SoCal…
Catalina is a small island with a cute little beach town called Avalon right in the center. My family grew up vacationing on Catalina every Summer and I have such fond memories there.
Here's a picture of my cousins and I about to get on the
boat in Long Beach to travel to Catalina: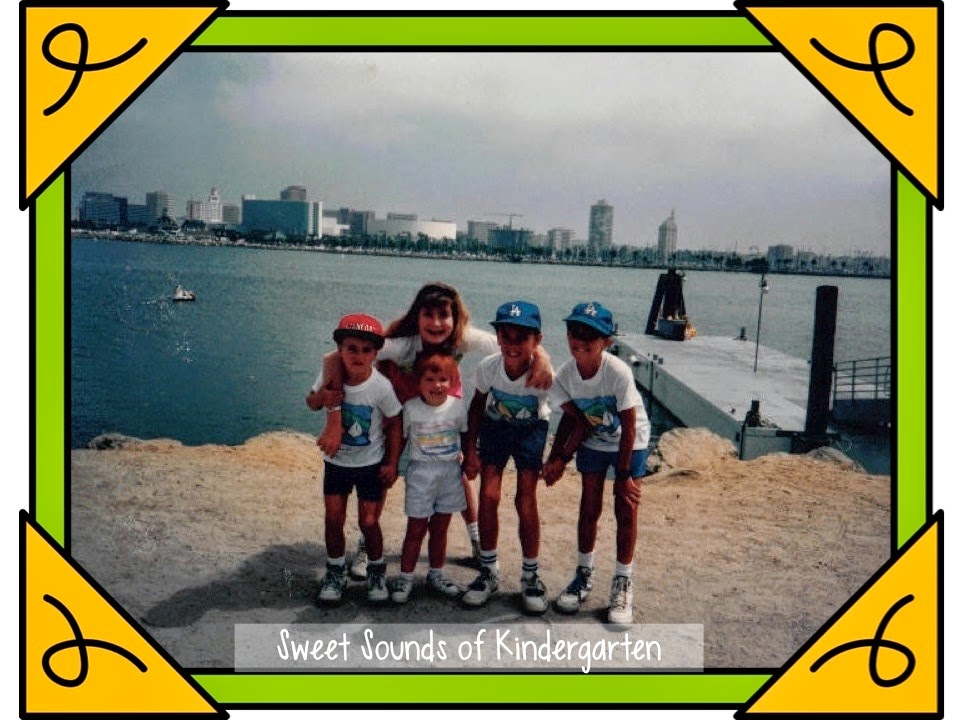 And… here I am at 4 years old on my favorite beach in Catalina!!!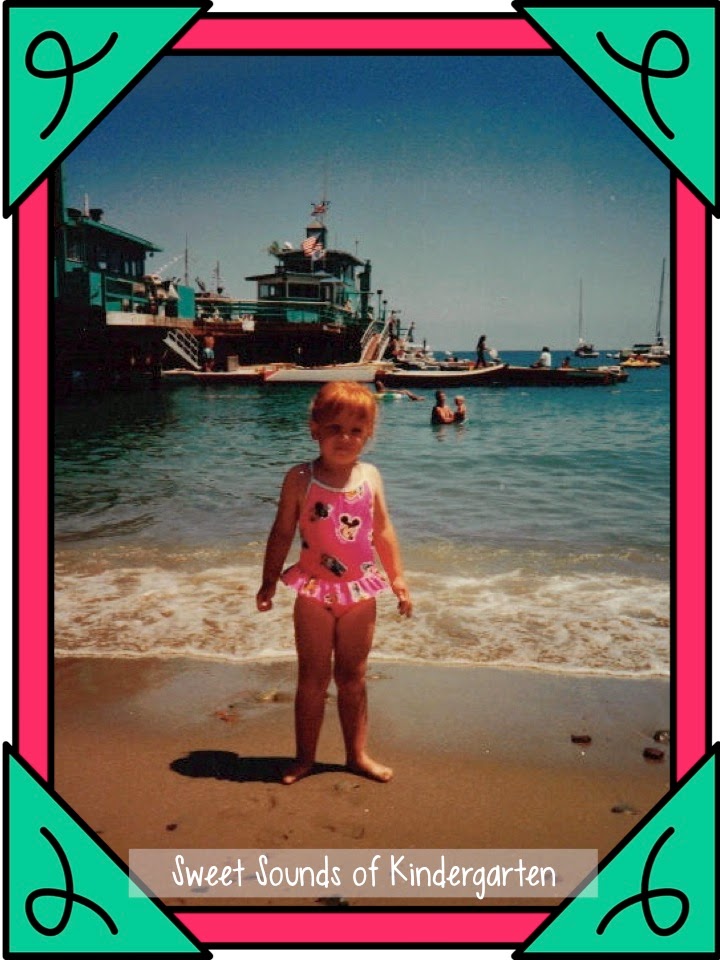 My hubby and I travelled to Catalina 2 summers ago and had such a fun and relaxing trip! The best part of the island is that everything is in walking distance and people even drive golf carts around instead of cars. There are wonderful restaurants, great shops, and a
fun pier to hang out on too!
It's a great place to vacation. 🙂
The adorable picture frames that I used to go around my pictures are from
Ashley Hughes
.
I just LOVE this new pack that she made!
And now, for my…
I am a stickler for proper sentence structure in my classroom and always try to instill that in my students as well. I created an anchor chart about "building" a sentence. It's on a beach bucket to go along with the idea of "building" a sandcastle at the beach! I plan on hanging it near my writing table in my new classroom. 🙂 The freebie also has one of my beach sentence builder worksheets in it for you. Click on the picture below to download.
Enjoy! 🙂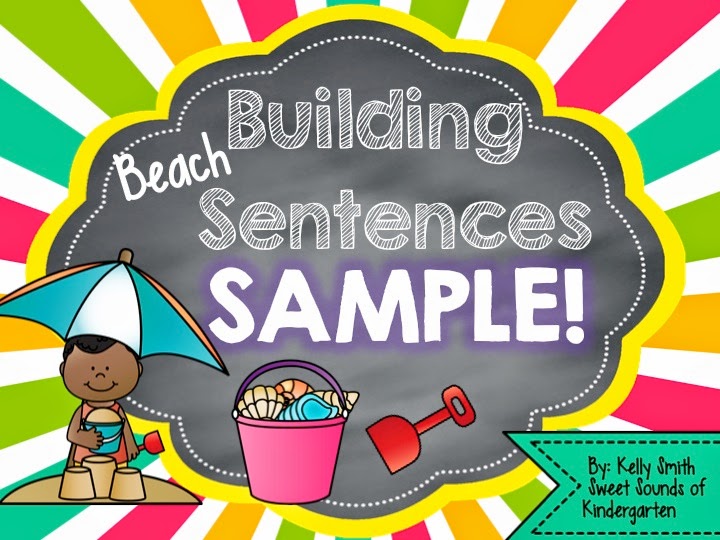 Make sure to continue hopping along!! The next blogger is the fabulous Michelle over at
Apples and ABC's. Click on the picture below to see what she has in store for you!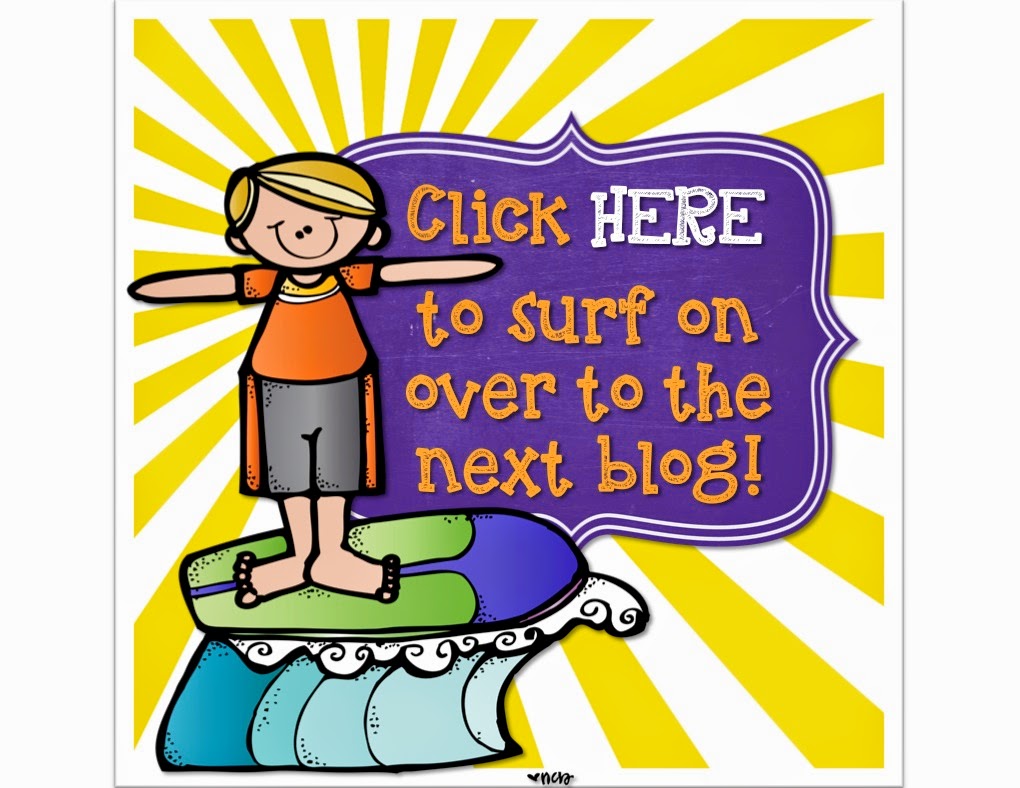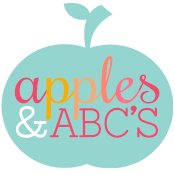 Thanks for joining me, friends!!
Be sure to enter the giveaway below to win a
$25 gift certificate to TPT!!
We are giving away 4 of them!!!