Hi Friends!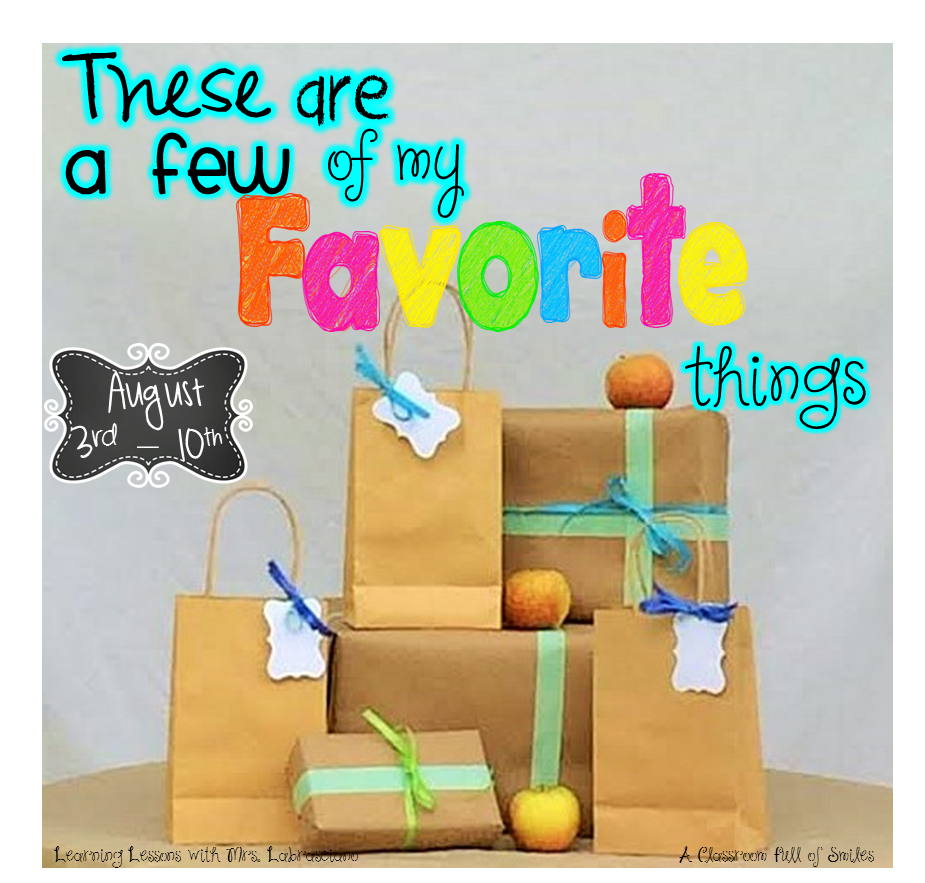 We are bringing you some of our…
FAVORITE THINGS for
BACK TO SCHOOL!
Stay tuned for a Back to School Giveaway too!
My first favorite are these AMAZING and inexpensive bins from Big Lots! I just love the bright colors and variety of sizes that I was able to get. Not sure at all where and what I will use them for in my new classroom, as I don't get to see it until tomorrow (so excited!!)… I feel like there are so many possibilities here. From libraries, to centers, and holding kids' folders, there are a lot of options!
What would YOU use them for!?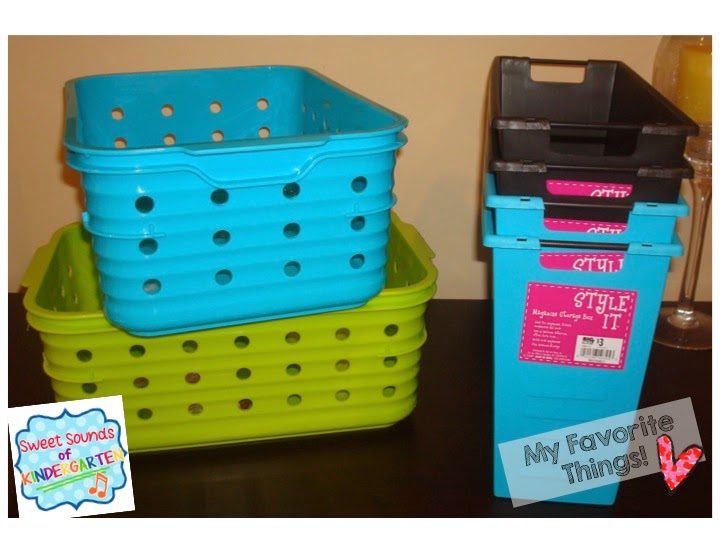 Next up is this AMAZING bag from OilCloth Alley! One of my students gave this to me as an end of the year gift, and I just love it!!! I used it every day this Summer while I was teaching a dance camp to lug all my shoes, binder, and CDS and it held up great. It's also super easy to clean!! Click on the picture below to check out these amazing bags for yourself. 🙂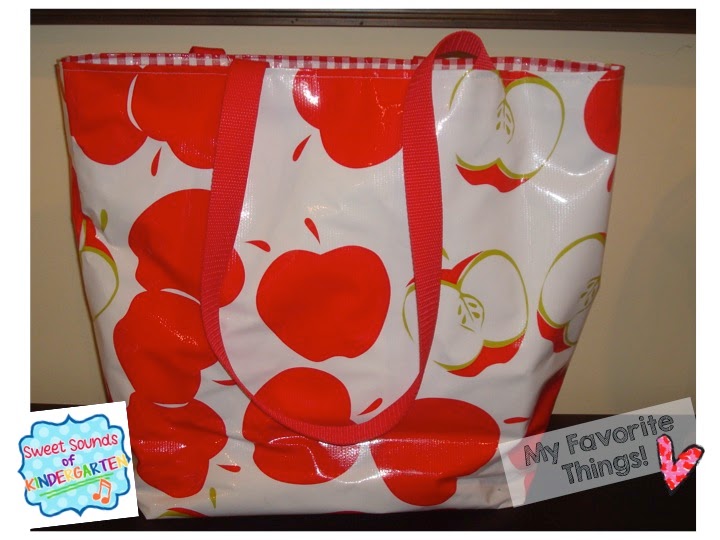 Look how cute it is on the inside!?? I can't wait to use this bag during the school year!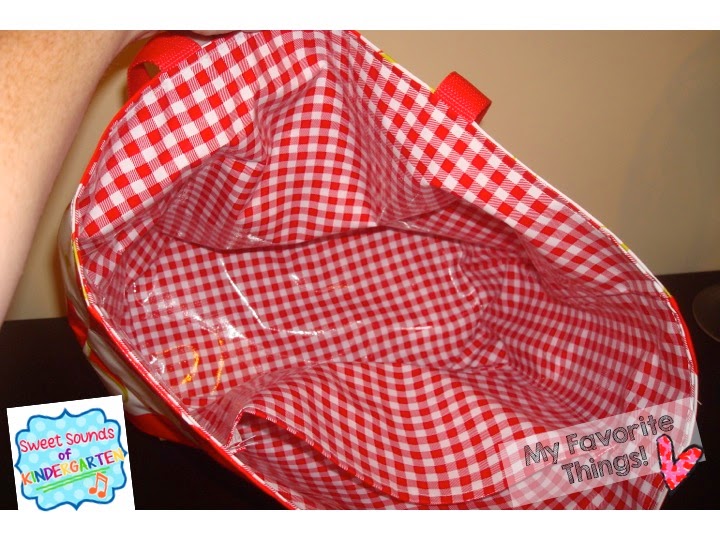 Next up, is what appears to be merely a pack of card stock… but for me this is my "go to" pack of card stock from Michaels! I go through 4-5 of these packs each school year and use them for everything!!! I back pictures and signs in my classroom, and make TONS of cute banners!!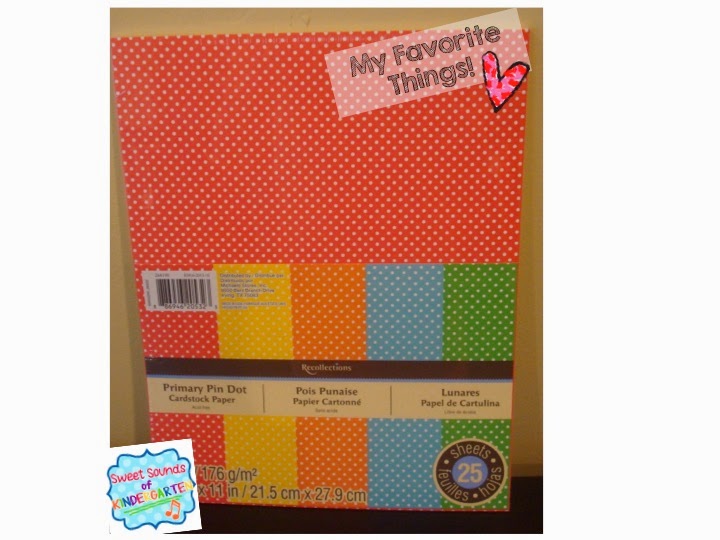 Here is my FAVORITE banner that I made from this card stock for my "Kinderbration" graduation ceremony at the end of the school year!! The polka dots are just perfect 🙂
My final favorite thing: these adorable polka dot magnetic labels from Teacher Created Resources.
I bought these towards the end of last school year before I knew that I would be changing schools, grade levels, and classrooms! I wanted to use them for the magnets with kids' names on them on my class behavior chart. In the past, I have found that putting my class "clip chart" on magnets has been a lot easier!! The kids simply move their magnet up and down for their behavior choices. I usually make each kid a magnet using my cricut, card stock, and magnet dots BUT after I found these labels, I thought it would be super easy to stick the kids' names on them and be good to go!!
We shall see what I end up using these for in my new classroom!! Hopefully I have magnetic boards somewhere 🙂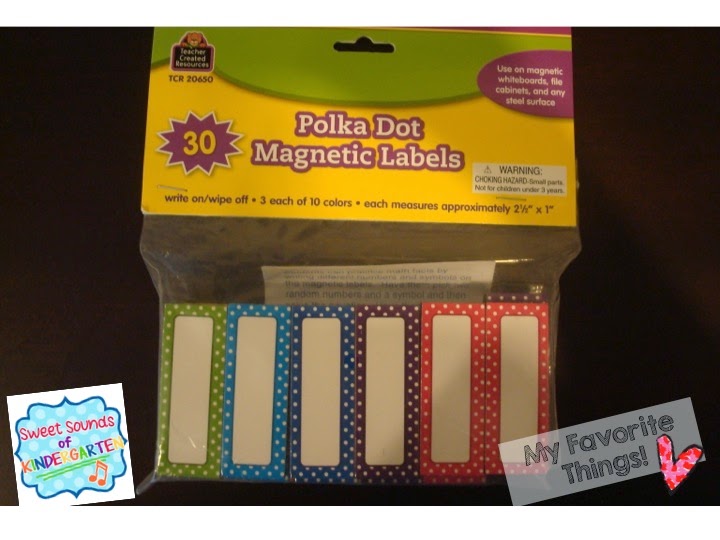 And now for a giveaway!!!
We are giving away…
over $300 to spend on Amazon,
as well as s"Sit Spots" and a Teacher T-Shirt!
Check out the giveaway below: