I've been saving some BIG NEWS for a few weeks now, and am finally able to share it with my blogging friends! Next year, I am moving to…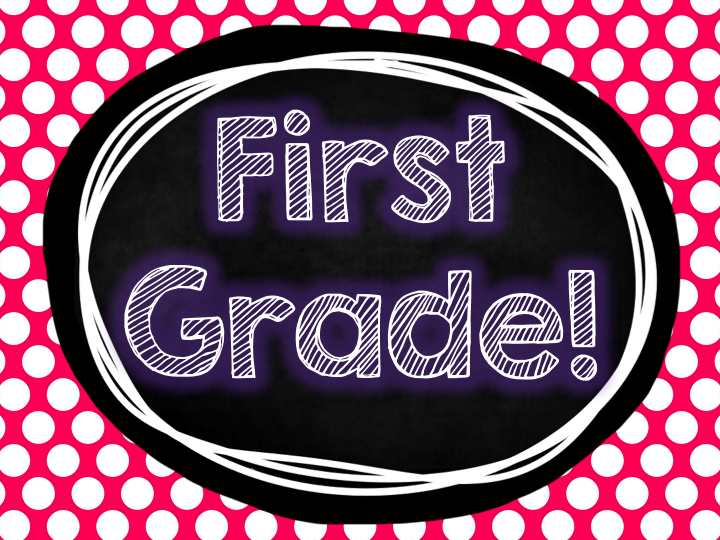 Not only am I changing grades, but I am also changing schools. I am truly blessed to have been hired by a local public district in my area. This change means that I have to leave my safe world of teaching in a Private School that is also my Church and second home. It has been an absolute whirlwind of a Summer trying to make a good decision about what is best for me and for my family. I really think that this will be a great change for me both personally and professionally. I am SO excited to try a new grade level and challenge myself with new curriculum!
Of course, with any change comes emotions!! And I have been on quite an emotional roller coaster. Cleaning out my Kindergarten classroom that I have taught in for the last 4 years felt just as tough as moving out of my parents house did when I got married last Summer!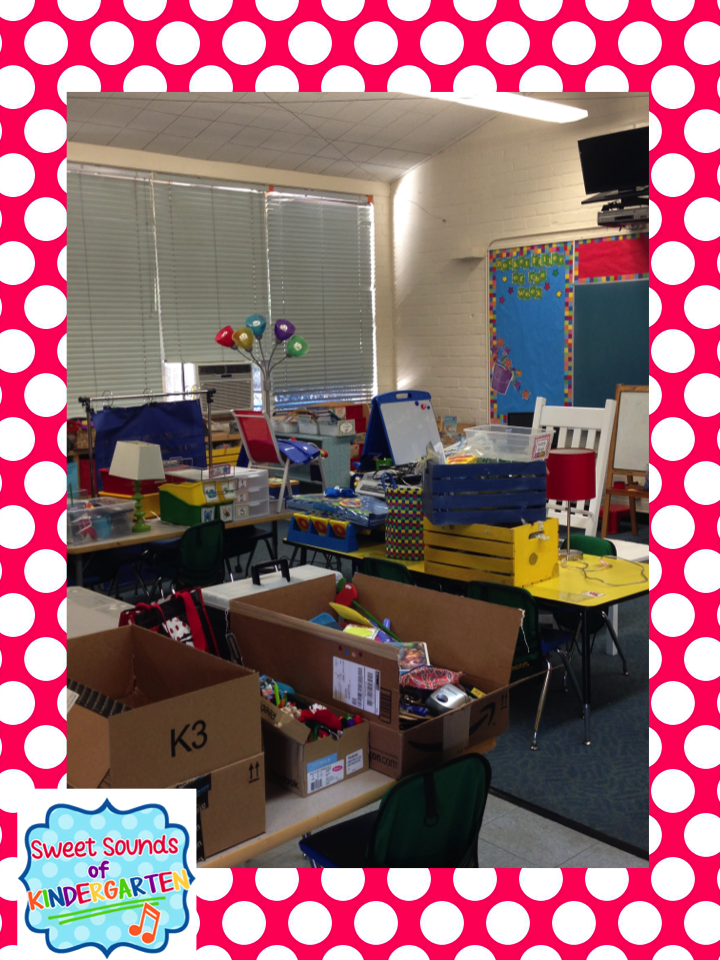 Not to mention that I had collected so much STUFF including furniture, files, and tons of curriculum binders after only 4 years!! And because I do not have the keys to my new classroom yet, my house currently looks like this: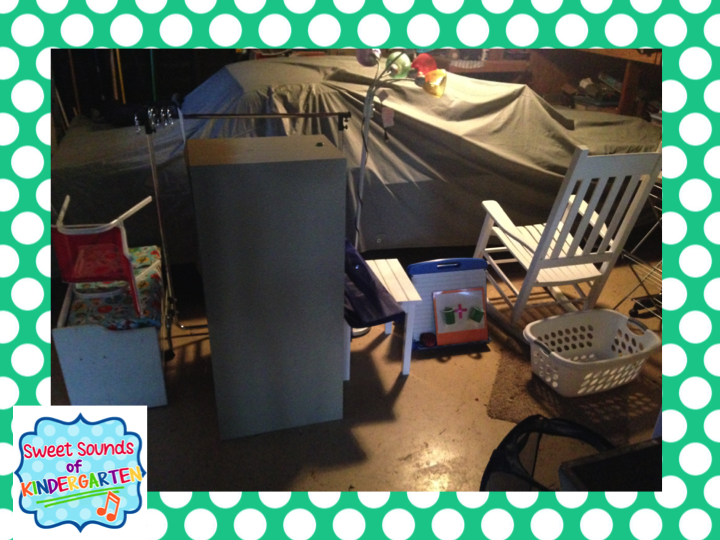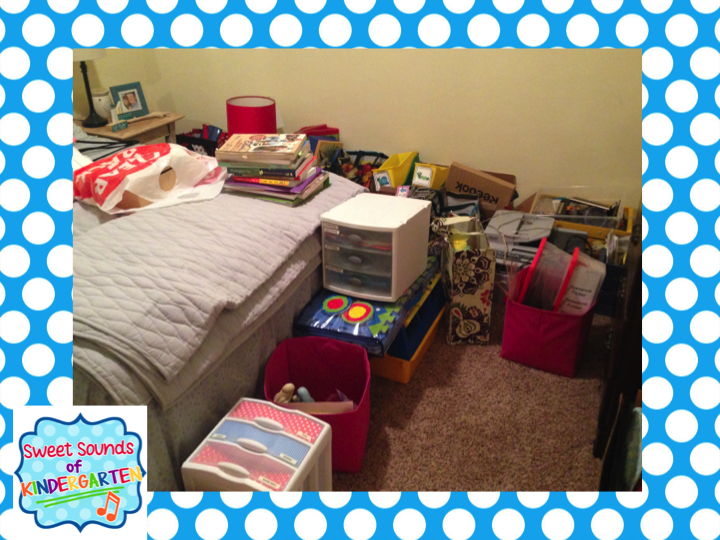 Multiple bedrooms and the garage have now been taken over by my old classroom, and I don't get to start moving into my new school until mid August! WOW!!
The hardest part quite honestly, was the finality of handing in my keys and locking my classroom for the last time. It's amazing the symbolism that those keys hold for me! This had been my first job out of college, and my classroom had been my second home for four years! There was absolutely NOTHING that I didn't love about going to work and teaching Kindergarten. So, for me, handing in those keys was huge, and really bittersweet.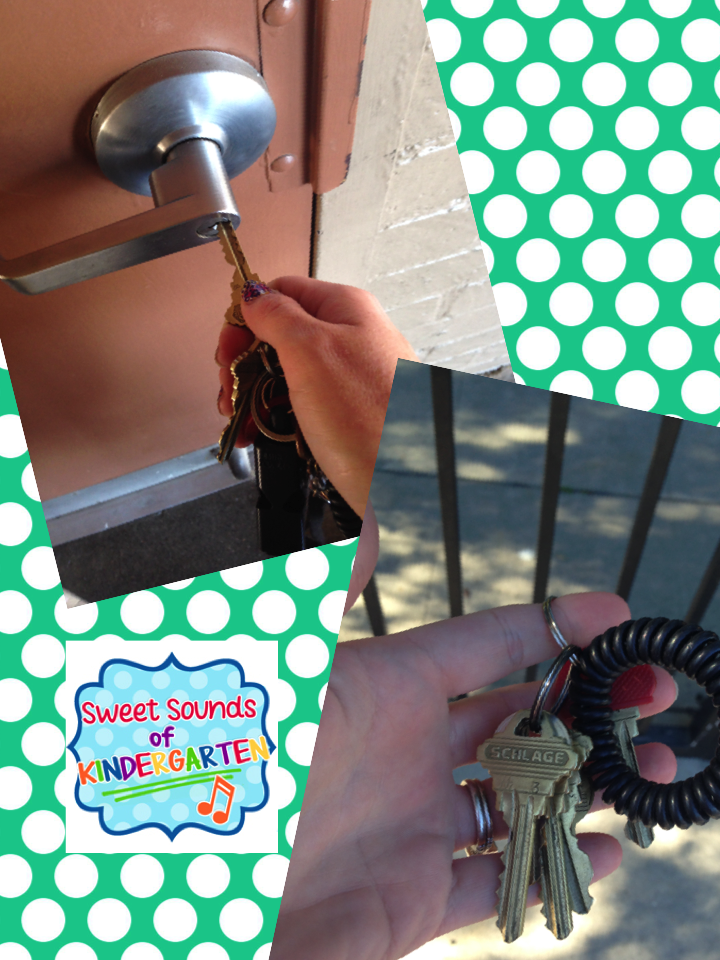 I even took a final "selfie" before I locked the door for the last time… cheesy, I know…. BUT I needed the closure, and had to say goodbye!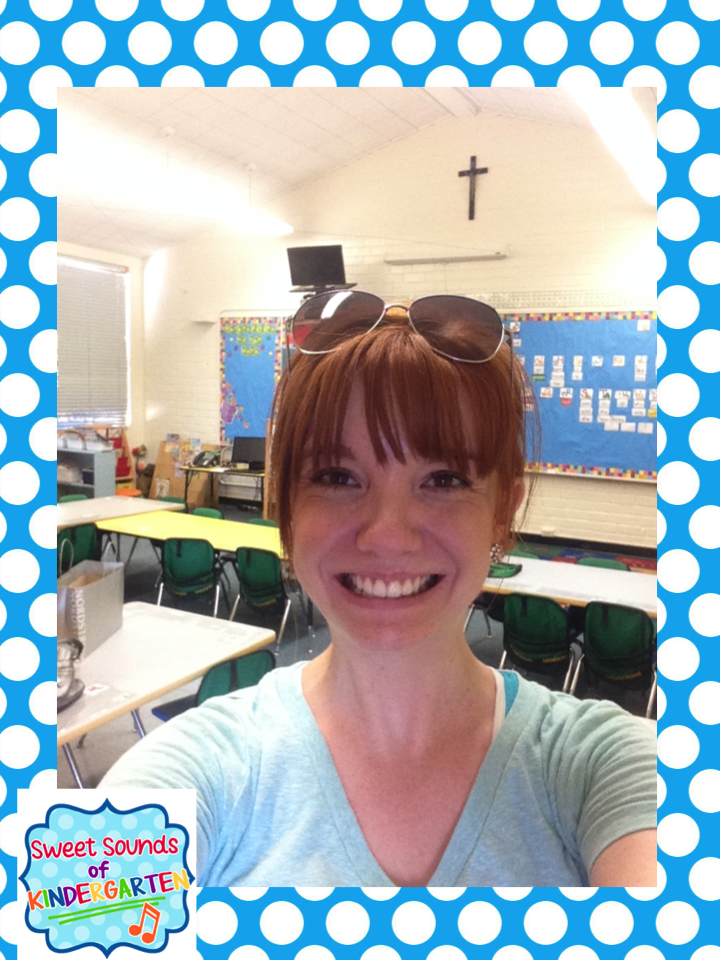 What has helped to ease the transition out of my old school has been that one of my friends and former co-workers is moving down from 5th grade and into my old classroom!
I am SO excited for her and am really grateful that I get to leave my old room with a friend.
That being said, I had wanted to give her some tools and a little help to start her on her Kindergarten journey. I created a "Welcome to Kindergarten" packet that she can use during her first week of the school year. It includes letter, number, and name writing assessments, as well as coloring pages, and writing prompts. My idea was that it could be something that she literally could just copy and go! No prep required!
And so was born my newest and one of my favorite packs: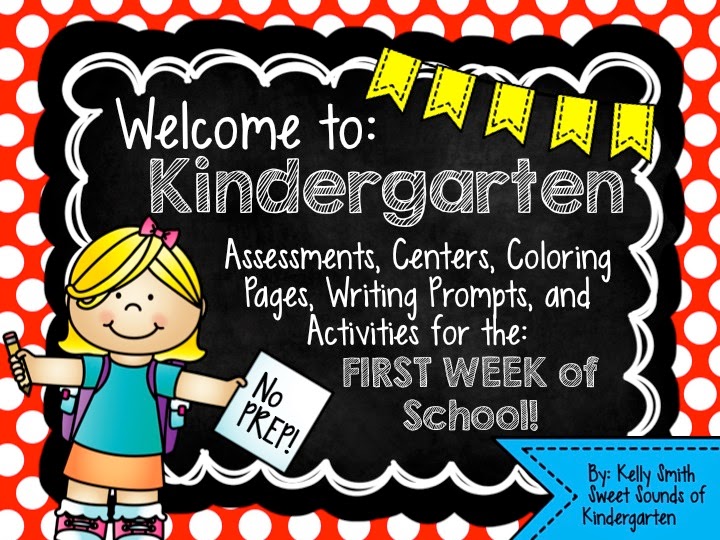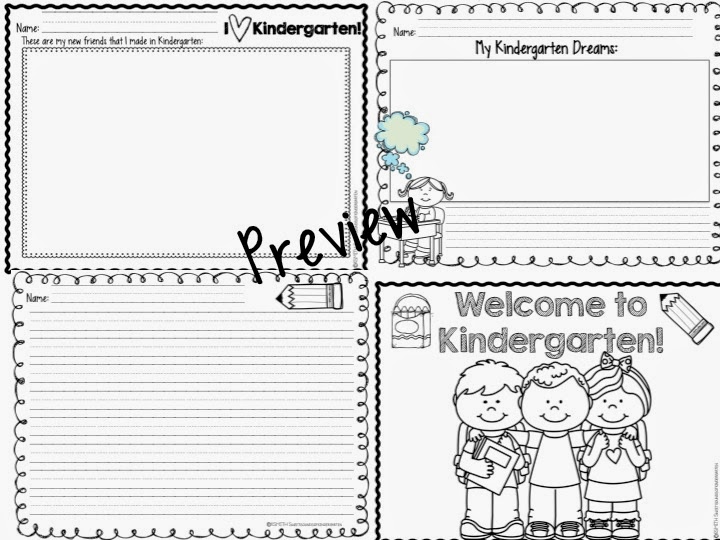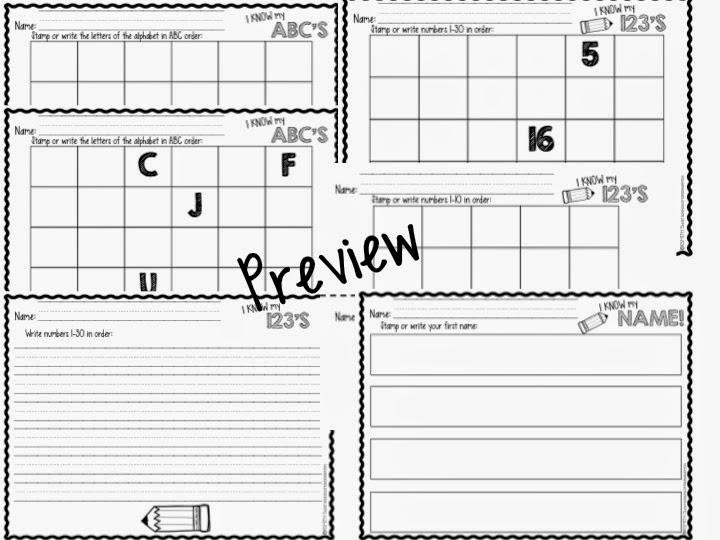 The letter, number, and name writing assessments can be used throughout the school year to track progress which is so important. I also told my friend that she could copy the pages, put them in page protectors and let the kids write on them with dry erase markers in a center!
I think that my favorite idea that I had to go along with this pack was to use it with stamps! I thought that it would make such a fun center the first few weeks of school for kids to practice stamping their ABC's. So, that was what I gave my friend along with this pack: her own set of letter stamps and a new stamp pad so that she was ready to go on day 1: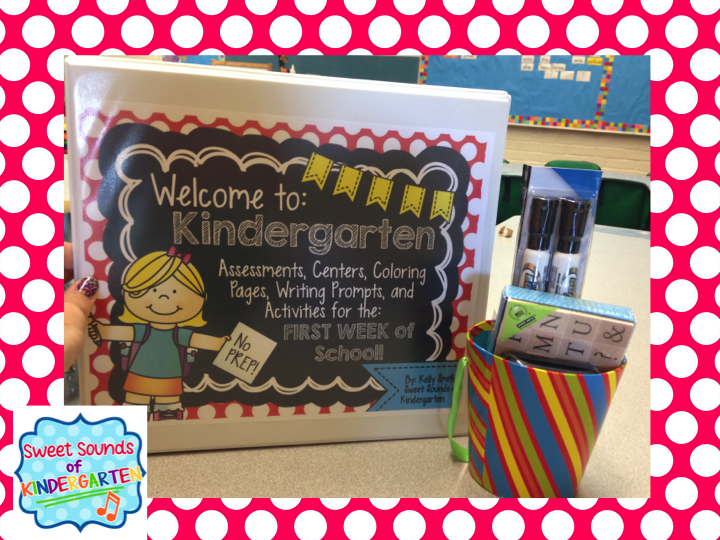 It was so fun to be able to print the pack and already put it in a binder for her too so
it was waiting for her in her new room!
Which brings me to my GIVEAWAY!!
I would love to give one lucky person my Welcome to Kindergarten Pack
already printed AND in a binder!!
That's right… if you win, I will send you the binder in the mail!! I am also giving away one more pack in regular digital form- I will email it to you if you win. 🙂
And… because I am
CELEBRATING
my new job, I am giving one person
$10 to spend in my TPT store! WOO HOO!!
I know that I will always love Kindergarten and will continue to create Kindergarten products, but I can truly say that I am ready for first grade. I am ready to learn and grow in a new grade level and can't wait to see what next year has in store for me!
Thanks for stopping by, and make sure to enter the giveaway below 🙂
The cute polka dot background for my pictures was from:
The chalkboard backgrounds are from: Krista Walden over at
Creative Clips
.