Hi friends! I'm sure that a lot of you are already on Summer vacation, but a few of us are STILL finishing up the school year with our kiddos! My class isn't out until next Friday.. WOW! And we have our big Kindergarten graduation next Thursday, so we have been very busy in here. I decided to do a blog post about how I organize my classroom, as I received a few requests for some tips on Instagram after I posted a picture of my monthly binder covers. Each Summer in my classroom, I love to clean out my closets and get rid of any resources or worksheets that I no longer use or need. I also find that organizing all of my worksheets and projects into monthly binders is SUPER helpful! Here's what my closet looks like with all of my binders: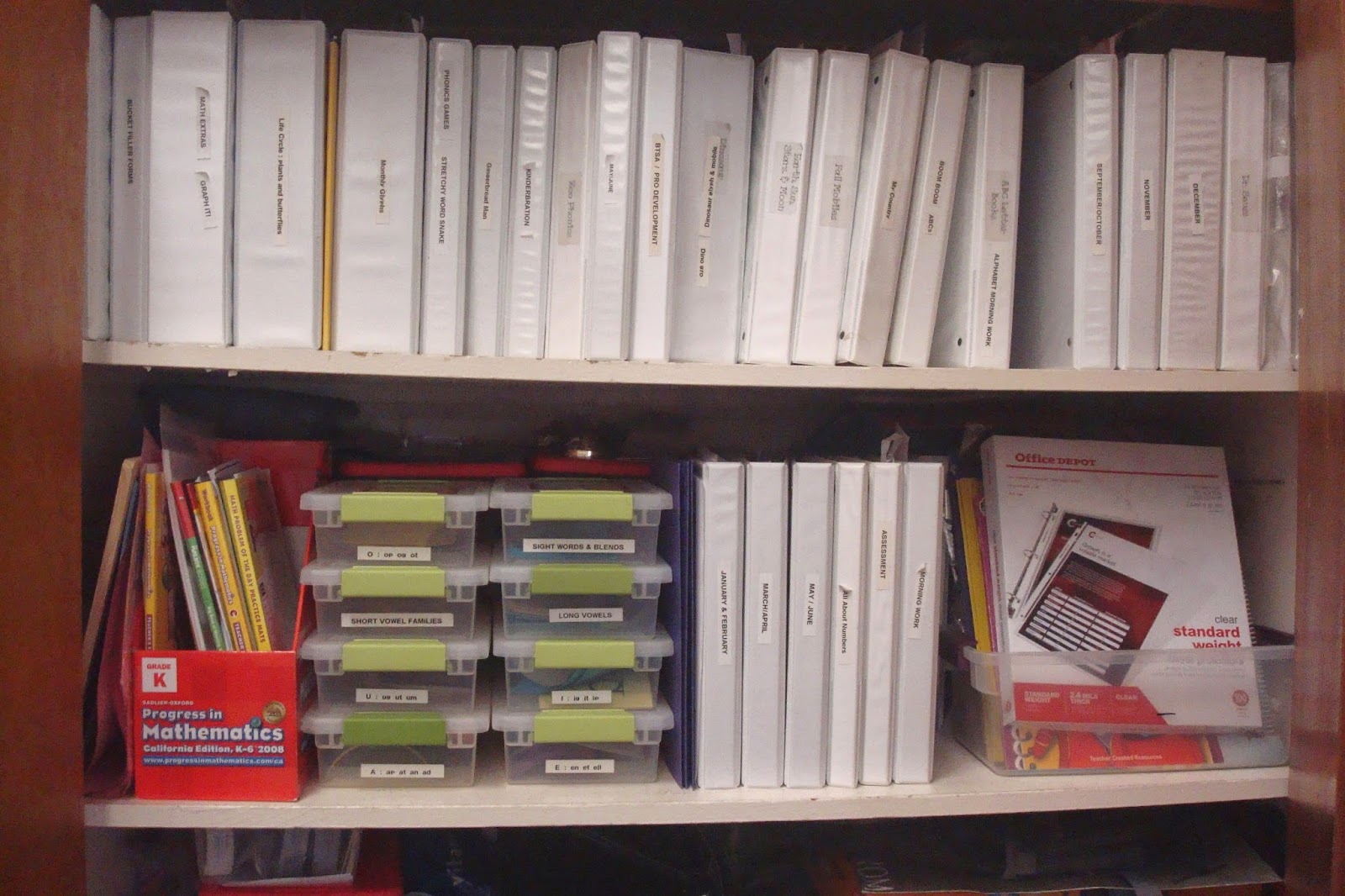 It's a little messy right now, but I can't tell you how great it is to be able to simply pull out a binder and grab the projects and worksheets that I need! I put everything into page protectors inside to help my samples and originals stay nice and clean! I like to organize my binders both by month AND by theme depending on what the projects are. Certain months can be combined into one binder depending on what I have.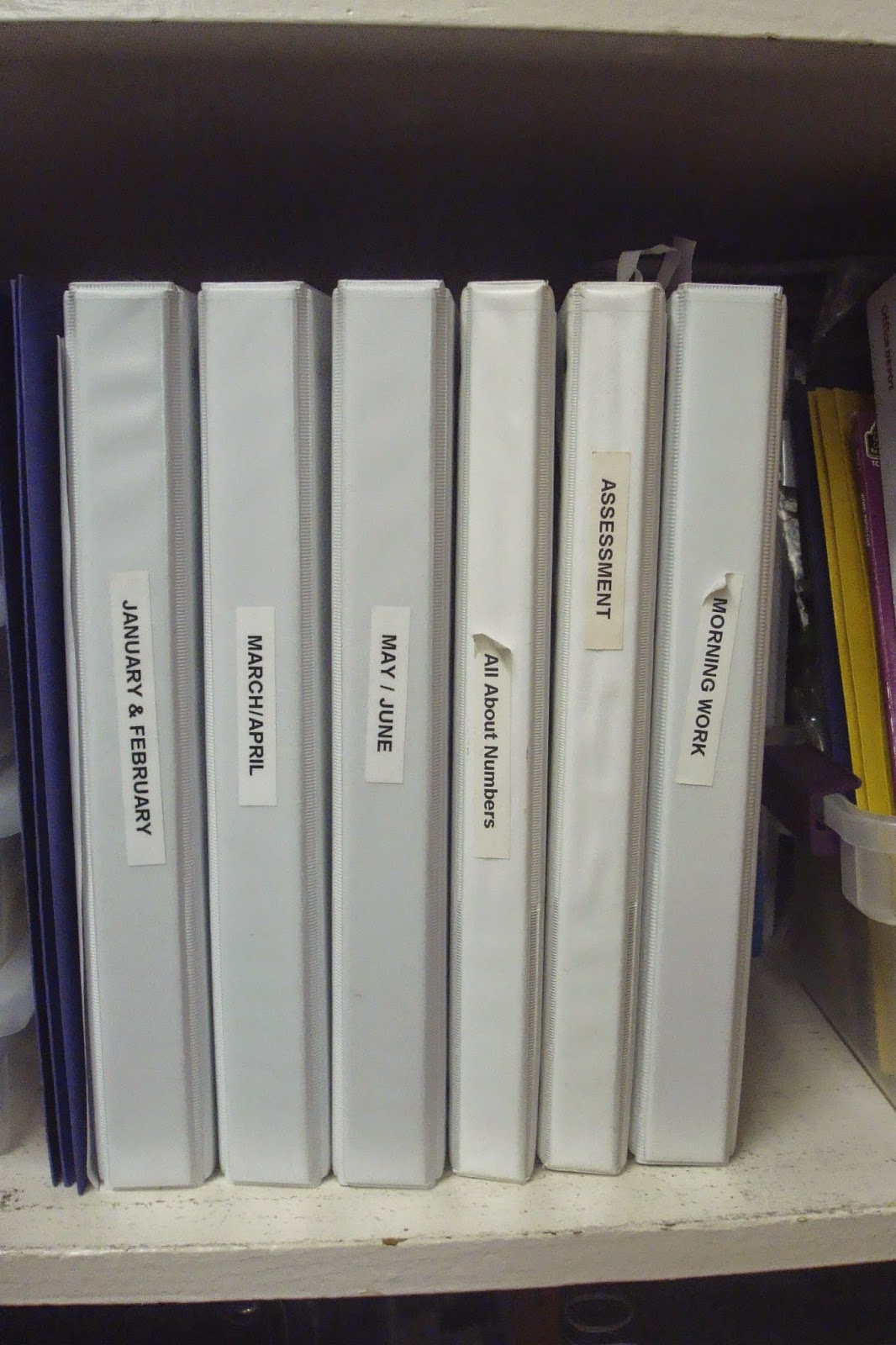 I also invested in a Dymo label maker to label all of my binders and other things in my classroom. It is SO worth the investment and the label tape lasts forever! I got mine at Target
here
!
I also like to put cute covers on my binders just in case I have to store them facing front, or need to take them out of my closet for any reason.
I created a product with ALL of my monthly binder covers, as well as some cute binder spines if you don't have a label maker. The pack includes covers for each individual month, as well as two months combined depending on what your needs are.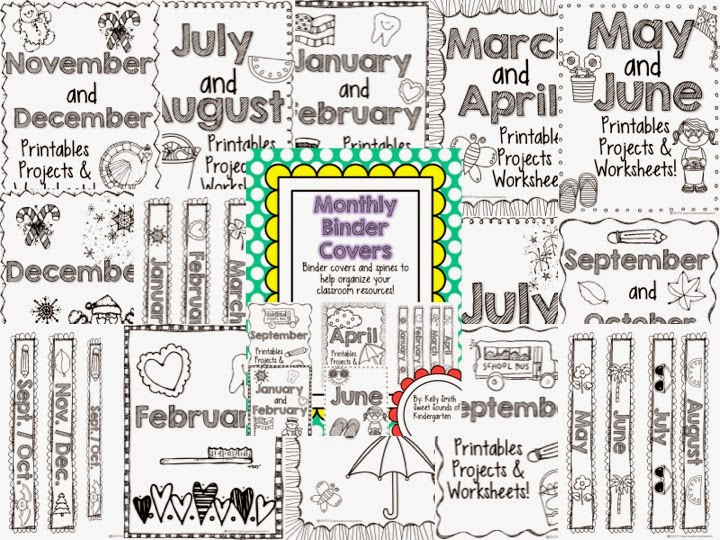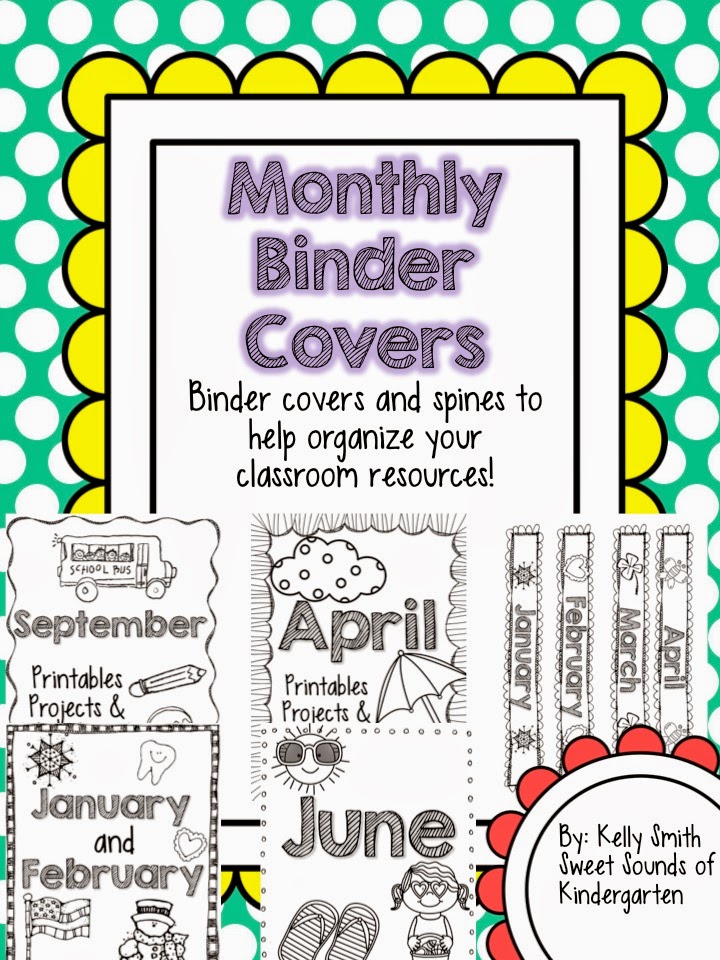 Click on the pictures above to see this pack on TPT. I am putting this pack
ON SALE
for the next few days! Happy organizing!
Here's a few more organizational ideas that I used this year in my classroom. I had seen something like this container a few different ways on Pintrest and I wanted to try it in my own classroom, so I created these drawers that sit on top of my filing cabinet right next to my desk! My favorite draw is the bottom one. I can stick originals and papers in there after I make copies if I don't have time to file them back into my binders right away. I am HOPING to make cuter labels for these drawers this Summer. 🙂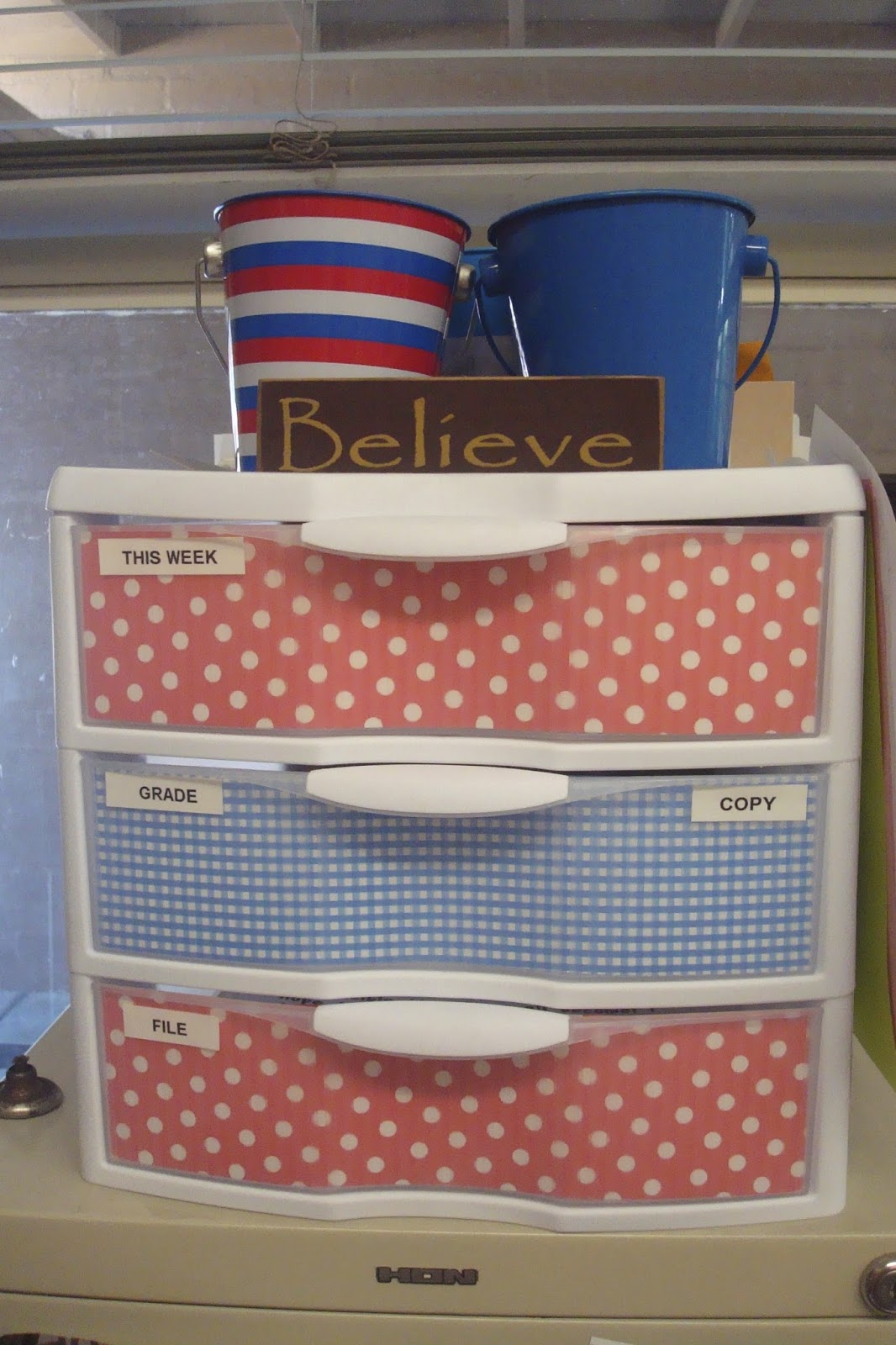 I like to make all of my copies for the week ahead of time, and organize worksheets in labeled folders. I move the worksheets and prepped projects for the day over to the basket in the picture below. I TRY to do this the afternoon before, just in case I need a sub at the last minute. I like to feel organized and like everything for the day is in one place!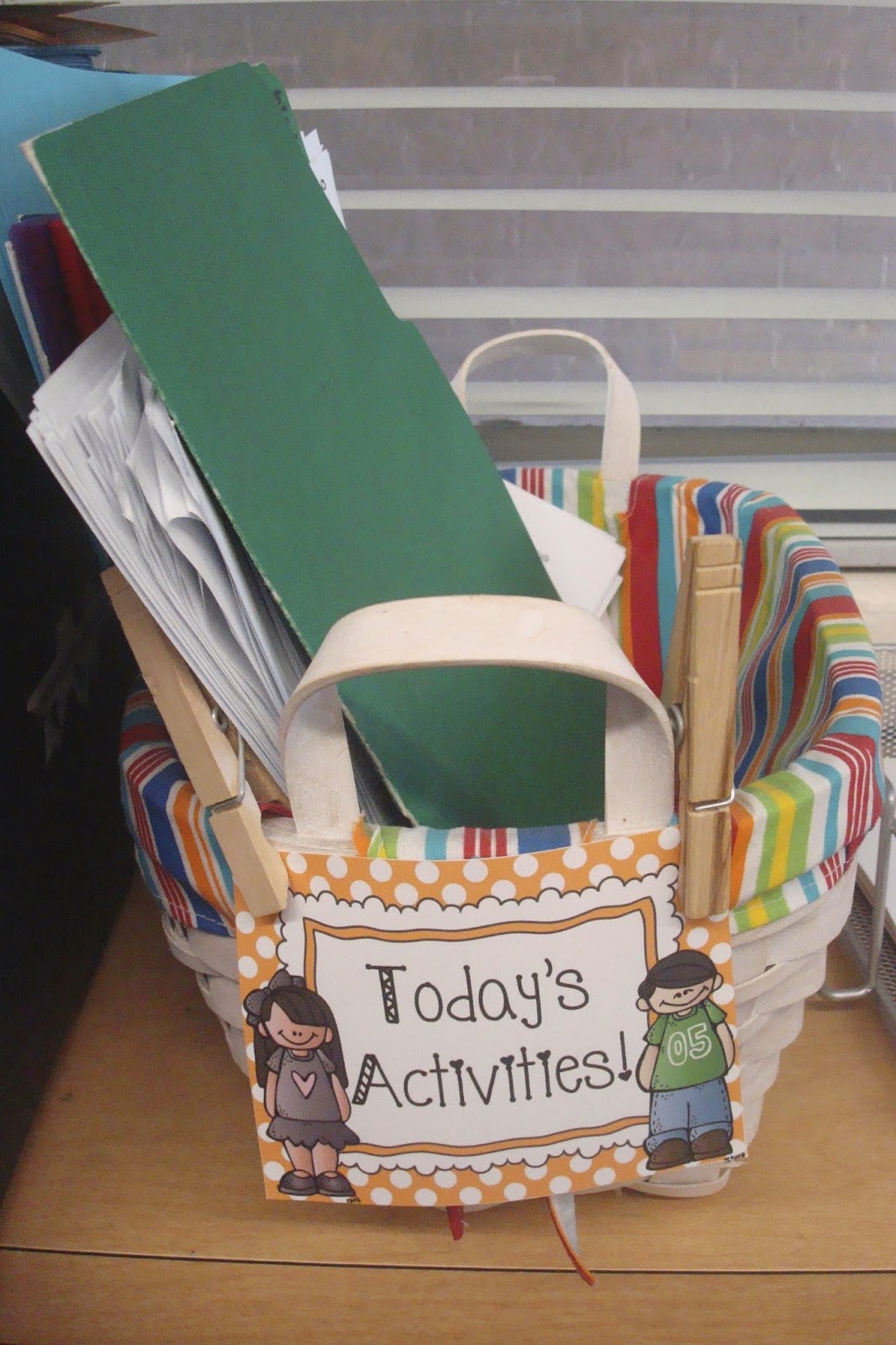 This next picture is how I organize my centers, early finisher work, and writing folders. The drawers with the "1, 2, 3" are where I keep early finisher worksheets for my kids. I keep morning work in the drawer on the top left. The kids know that they grab it as soon as they hang up their back pack every day! Kids turn in assignments in the "I'm done" basket!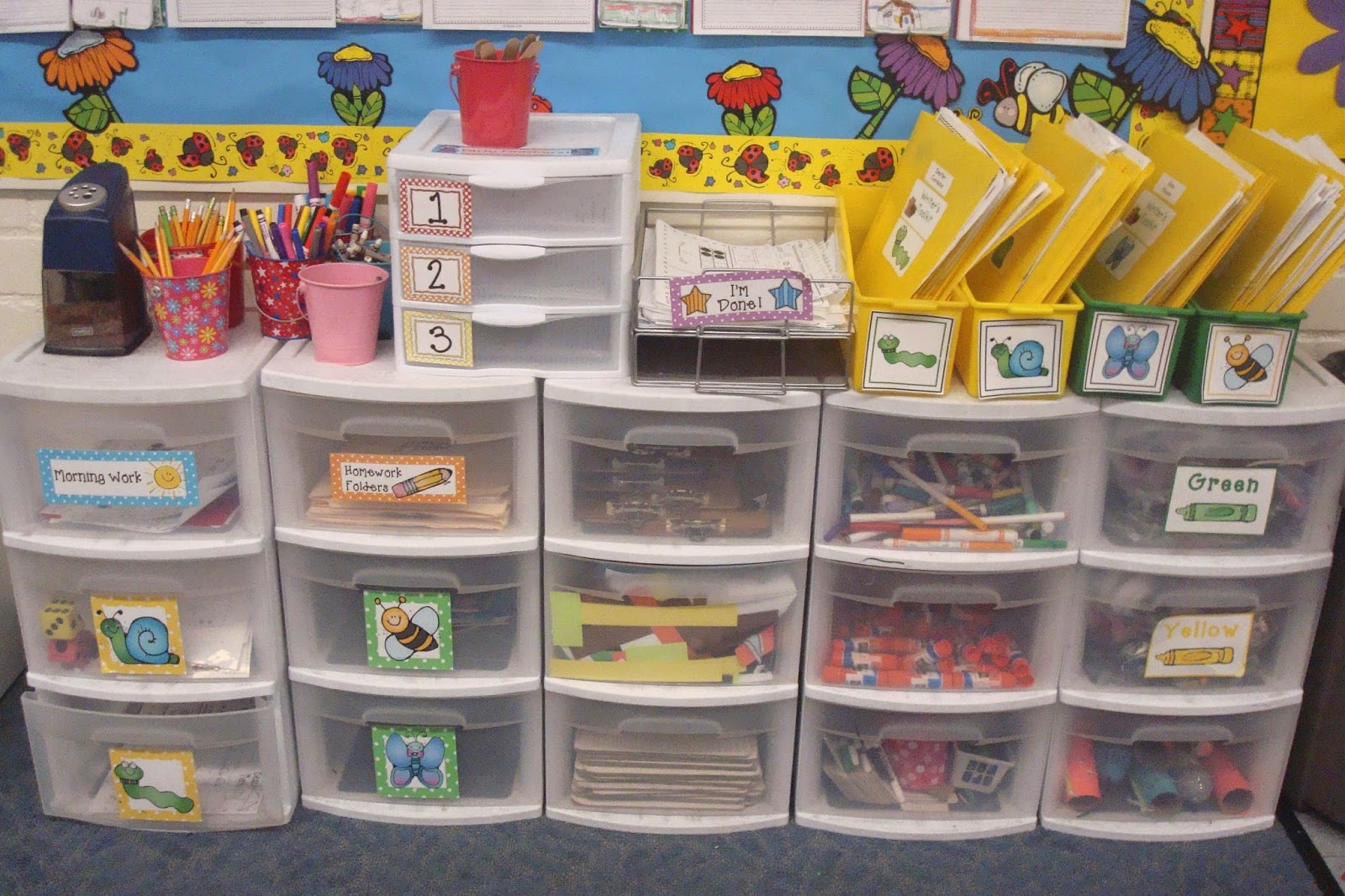 My classroom is organized into "bug groups." I do centers once a day and we only rotate one time, so each group works on one center a day. I put all of their supplies for that center in the box, and then just switch the boxes when centers are over each day so that we are ready for tomorrow!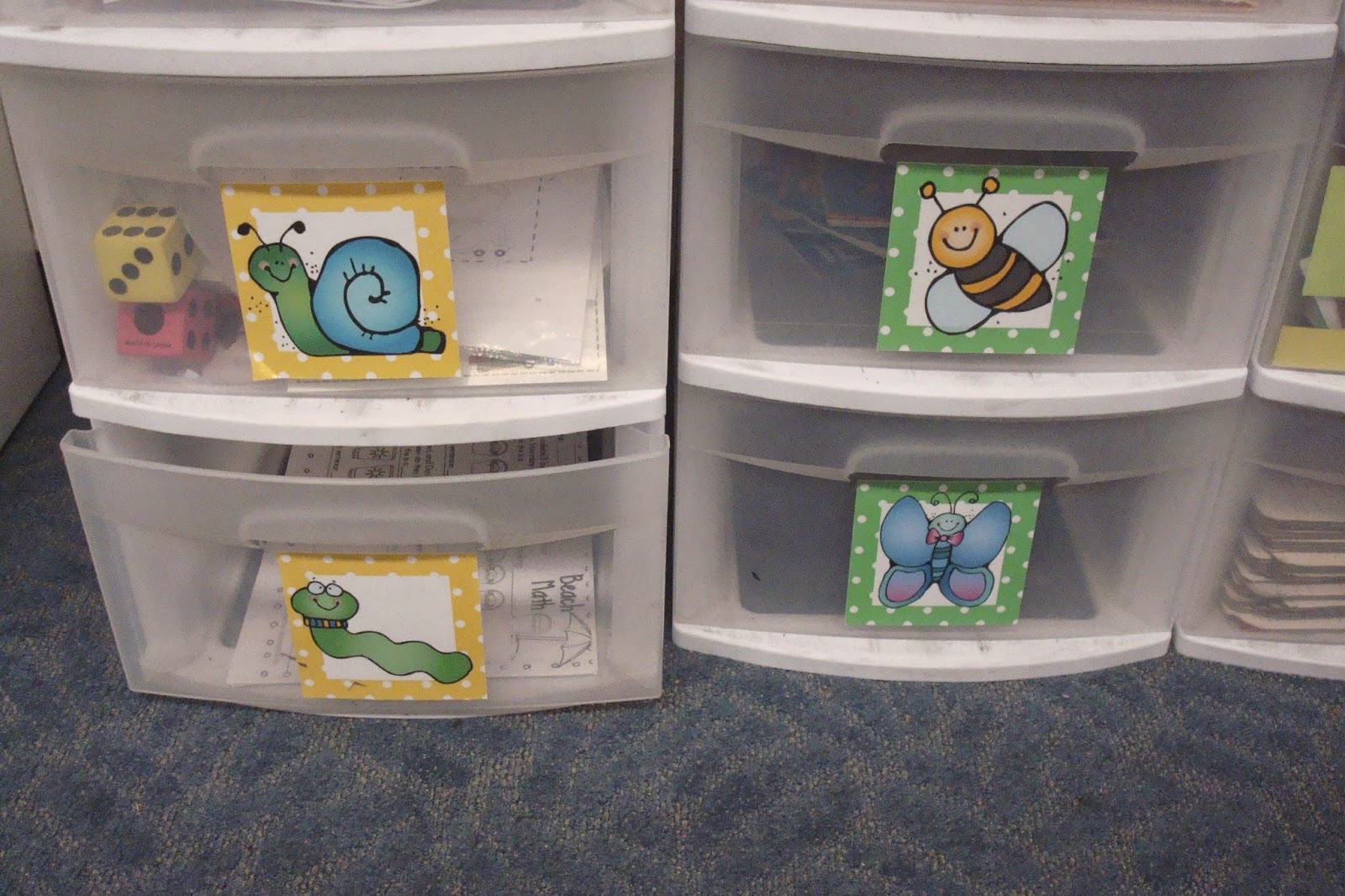 Thanks for stopping by and seeing some of the ways that I organize my classroom! I hope to post even more this Summer, as I begin to clean out, throw out, and re-do all sorts of things in my room. 🙂
Have a great weekend!!