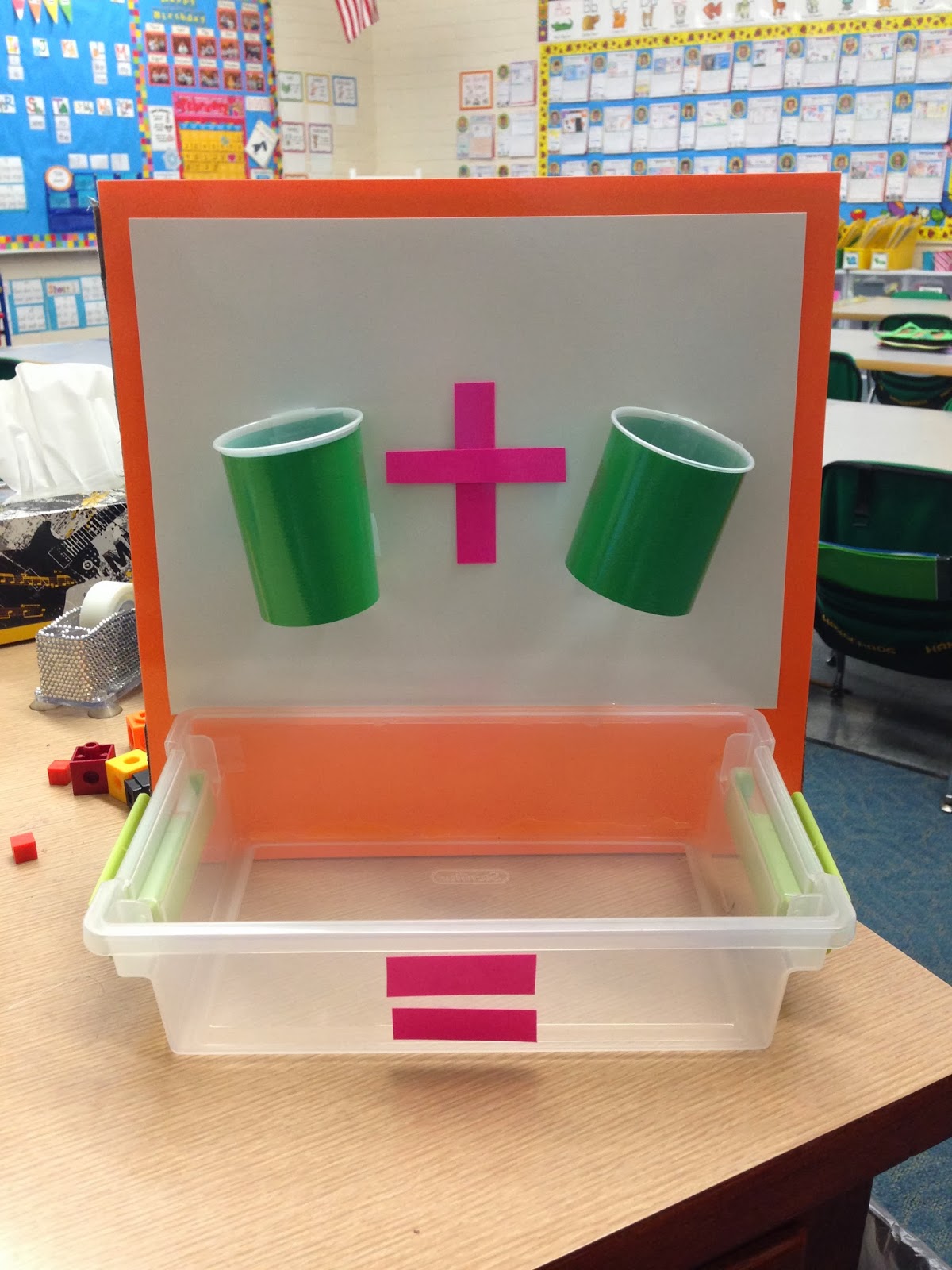 I started really working with my students this week on understanding the concept of addition. We have been working all year on decomposing numbers, combinations of numbers, and all of those other fun common core standards, but I really wanted them to start to understand this week what happens when you add two numbers together, and to provide them with a visual of how addition makes things bigger!
I saw an idea for something similar to my math cups on pintrest, but I wanted to find a way for my kids to master the addition symbols and be able to write in numbers at the same time while using manipulatives! So I started creating my Math cups!
I started with an old student work station that you put up while kids are taking tests. We call ours offices. 🙂 I had one that was totally falling apart, so I cut off part of it, and just used the back. It was very sturdy!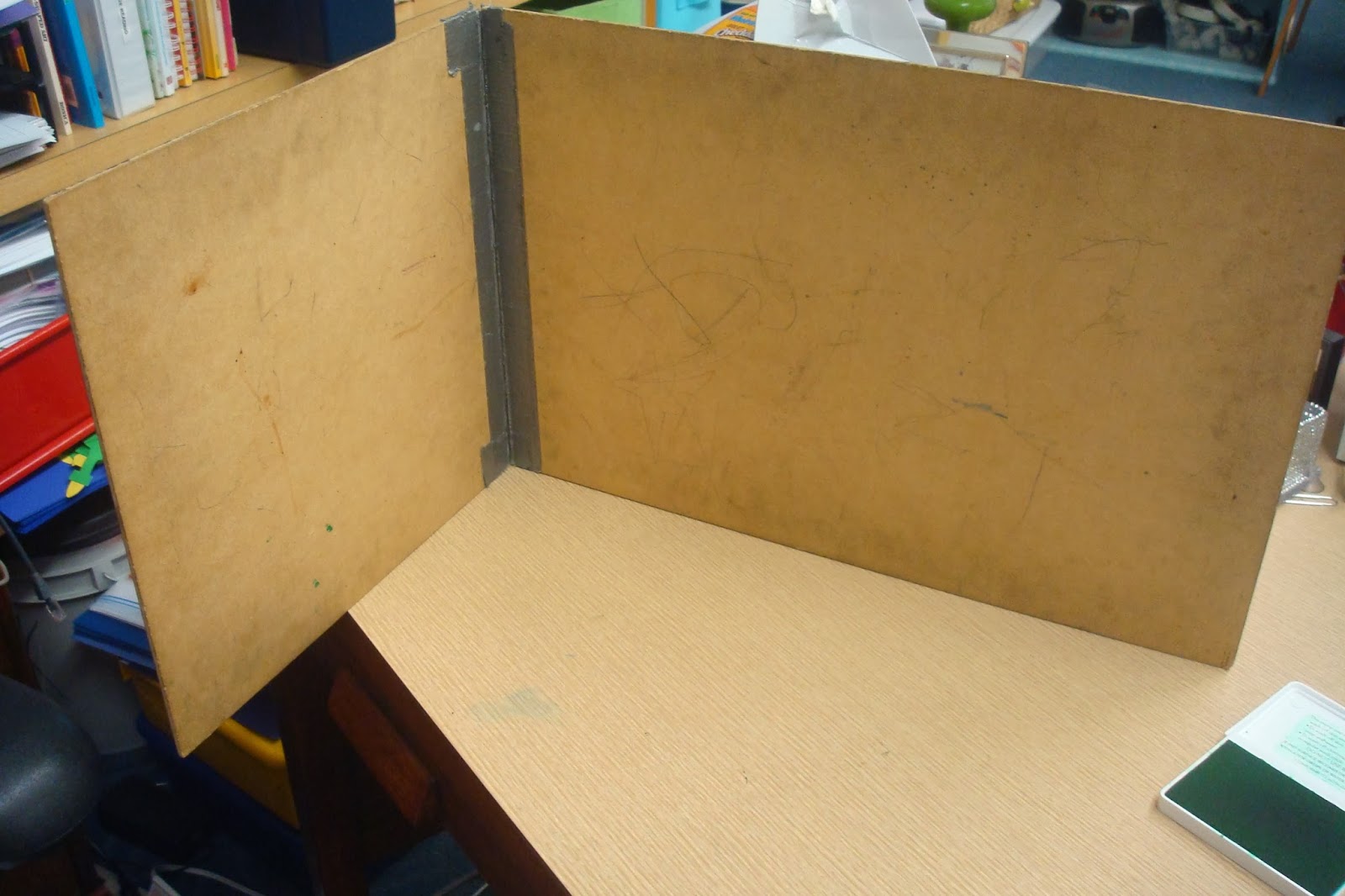 Then I got some small cups that were sample cups from Starbucks. I have a lot of them in my supply closet because I use them for art! I cut the holes out of the bottom of two cups.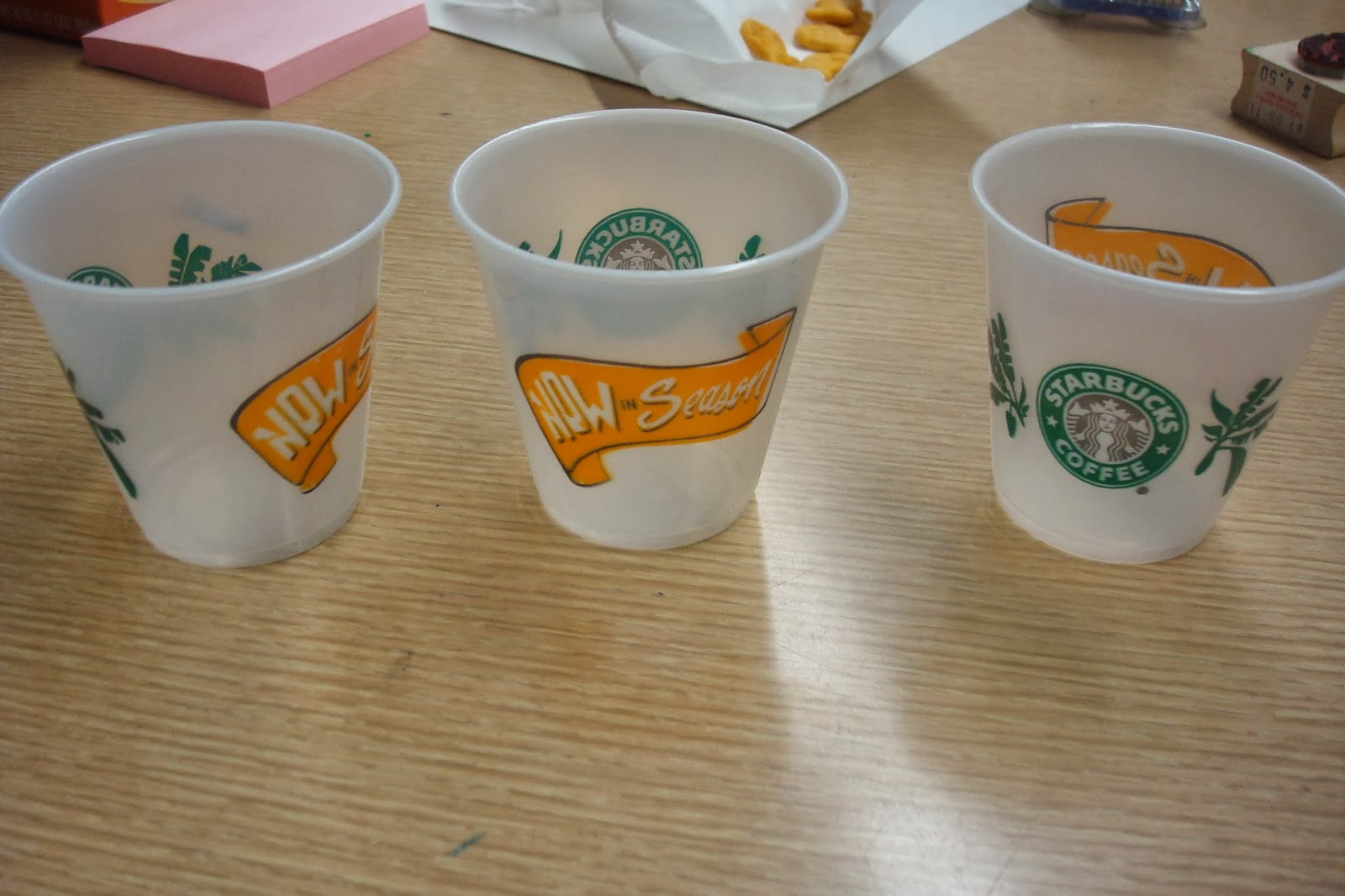 Then I started creating! I knew that I wanted my kids to be able to write on the back of my creation so I got out some of my laminated cardstock, which works perfectly with dry erase markers. In the beginning of the year, I laminate some extra white cardstock because sometimes I need blank white mini dry erase boards for random things in the classroom! I wrapped the cups in green cardstock, and cut out a plus sign and equal sign and taped everything together. The only part I needed to hot glue, was the plastic bin. I hot glued it to the bottom of my board to give it extra support.
Finally, I decided to add one extra piece of white cardstock for the kids to write on next to the equal sign, and my creation was ready for the kids!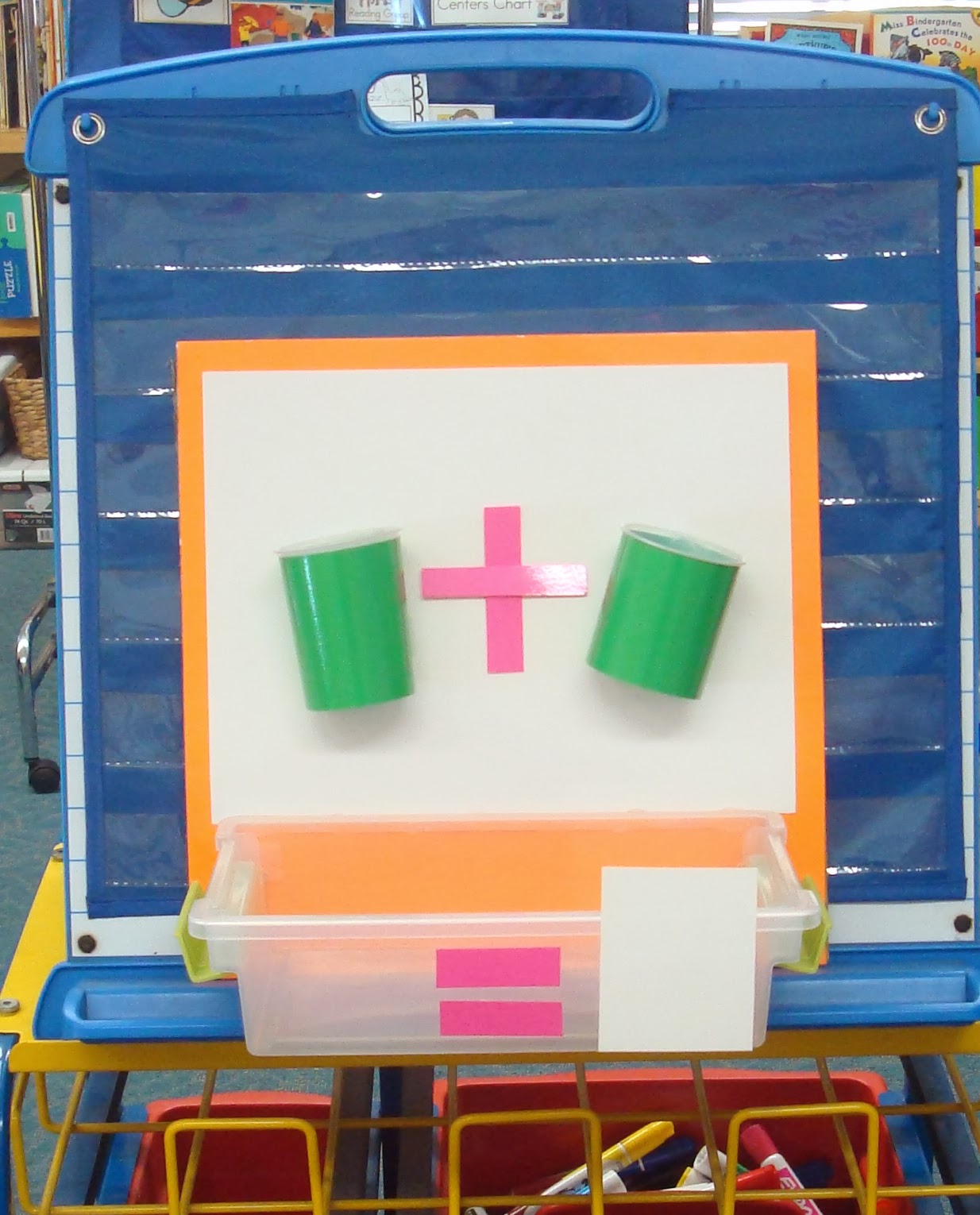 When I used this with my kids in class, I called them up 3 at a time to create an addition problem. I had a container of snap cubes up at the front as well. I had one child pick the first number, and write it on top of cup number one. Then that child got to put the snap cubes through the cup! That was the fun part!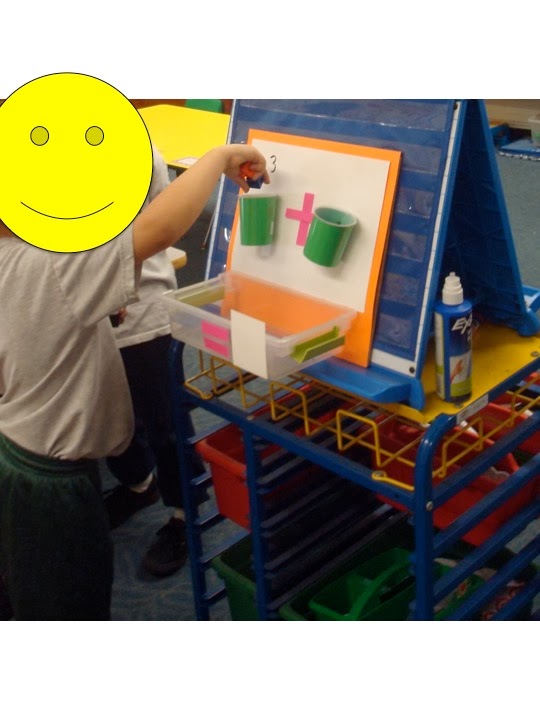 Then the second child got to pick how many snap cubes we would be adding on, and write in the next number!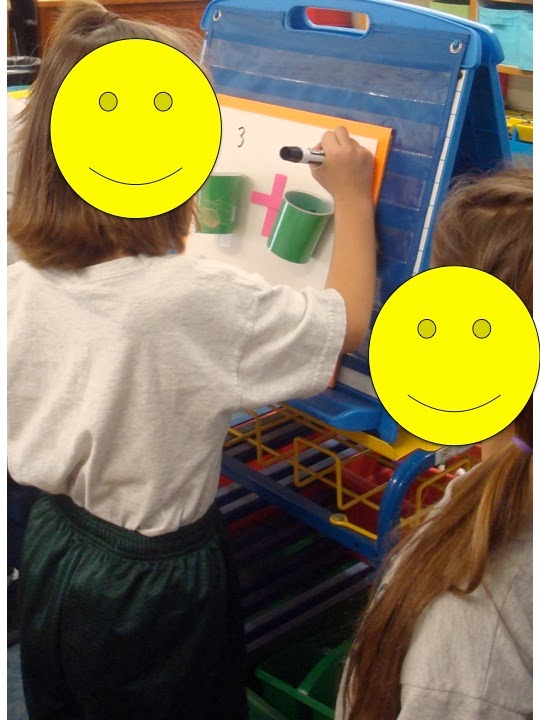 Finally, the last kiddo that was up in the front had to count how many cubes were in the plastic bin, and write the answer!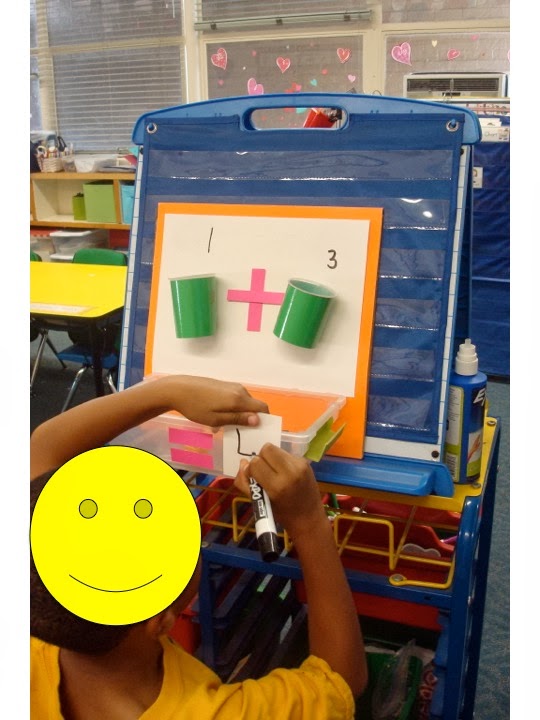 You can see from the pictures that we did a couple of different problems, as the numbers are different in the pictures. I wanted to give as many kids a chance as possible!
Here's a few more pictures.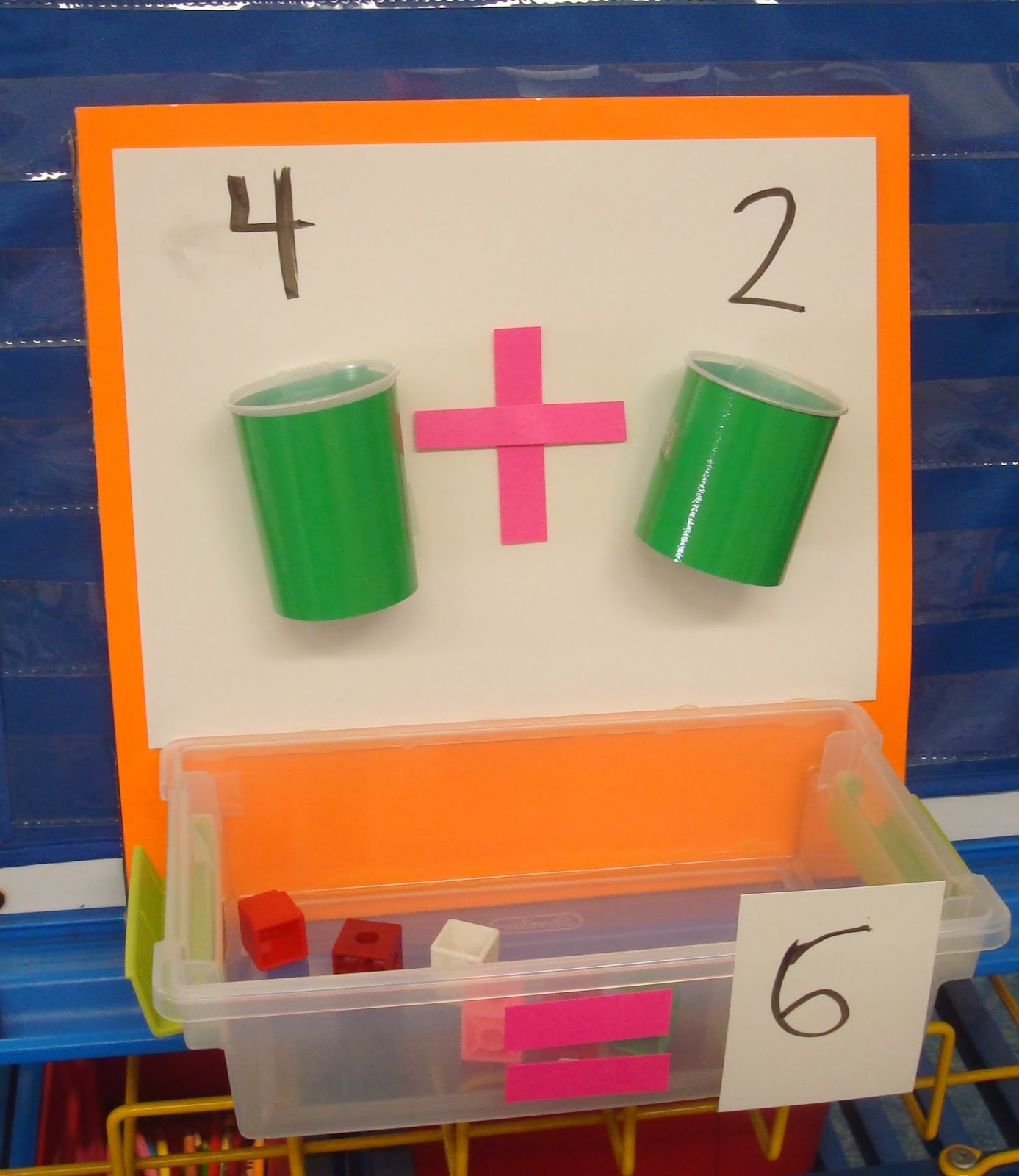 My kiddos had SOOO much fun with this!! I told them that we will use it next week during centers, and they were very excited!
I leave you with one more of my new math ideas for the week:
Now that we have passed the 100th day of Kindergarten, my kiddos count with me to the "last day" and their fun "Kinderbration" graduation ceremony! So I decided that they were ready to graduate from using straws on our pocket chart to using ones sticks, tens cubes, and even a hundreds flat. It's so cute to hear them say in the morning: "We need to add another ones cube!" Tomorrow we will trade for a tens stick, and they are very excited!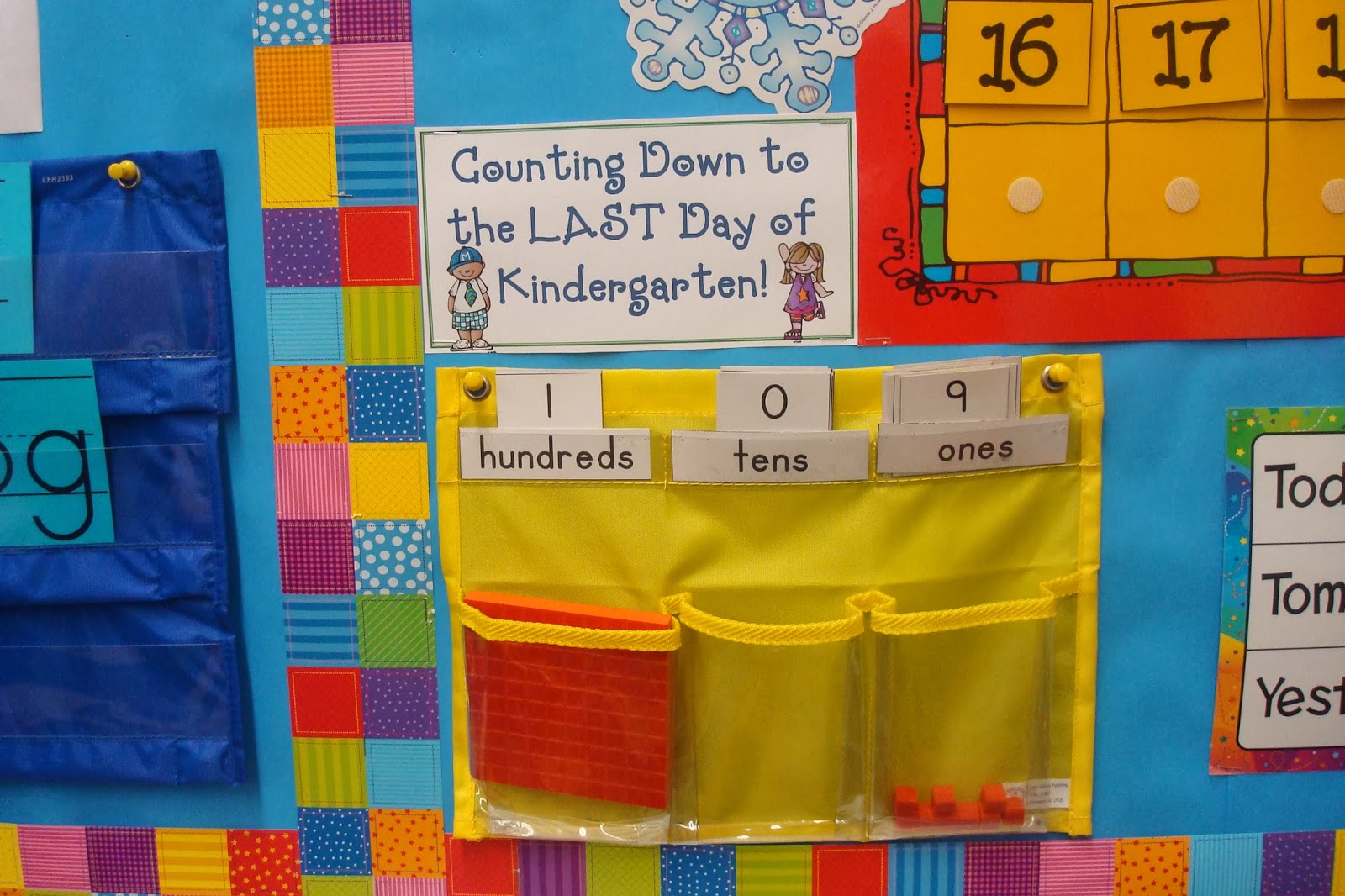 Have a great Friday everyone!! 🙂