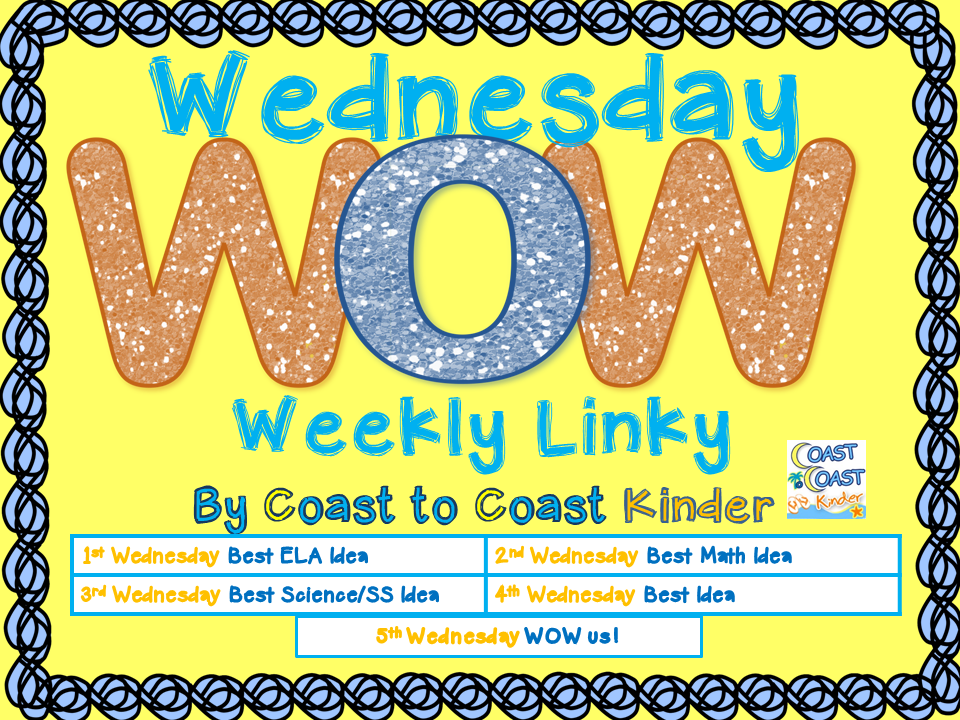 Thank you for hosting ladies!
My WOW idea from my classroom is centered around my theme from my classroom Open House this past Sunday. The theme that I picked for my classroom for open house was American Symbols. I always like to have a theme for Open House to base all of my projects around, and we spent the entire month of January working on our America projects!
One of the things that I'm most proud of my kiddos doing is our American Flag writing. We read several stories about Betsy Ross, and then together as a class, we used interactive writing and wrote a story about Betsy Ross.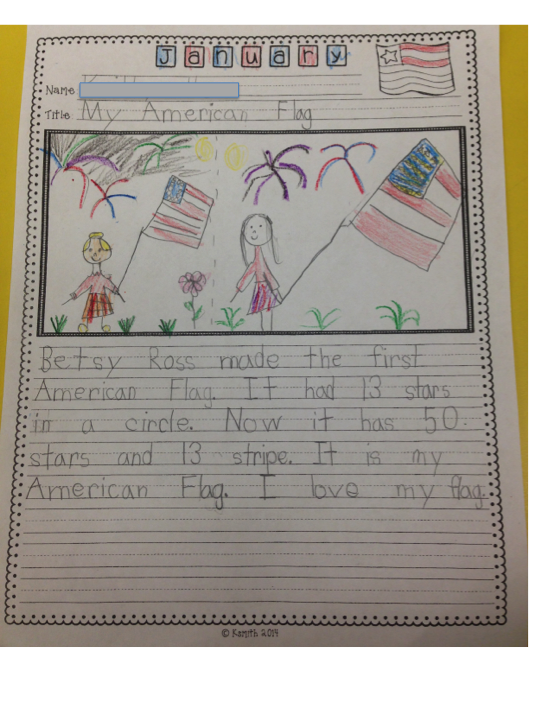 I'm also really proud of the journal paper that my kids used. I created a TPT pack of monthly journal paper for my kids to use, and this was the first month that we had used it!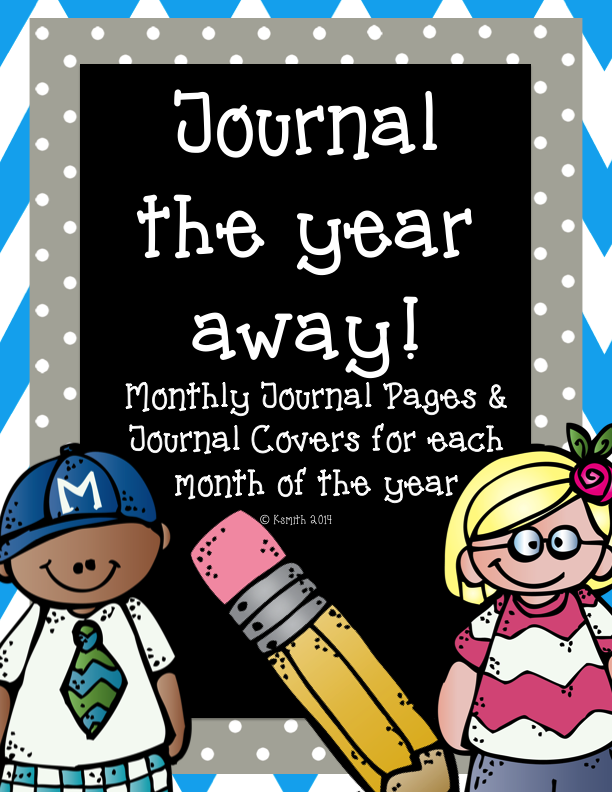 I also came up with a really fun idea for my classroom door to go with my America theme. I had each student decorate a letter from the phrase: "God Bless America, Land that I love!" I also added a heart, and I had exactly 30 letters! The same number of students in my class! I took each student's picture, and put them up on the door. I'm really happy with how it turned out!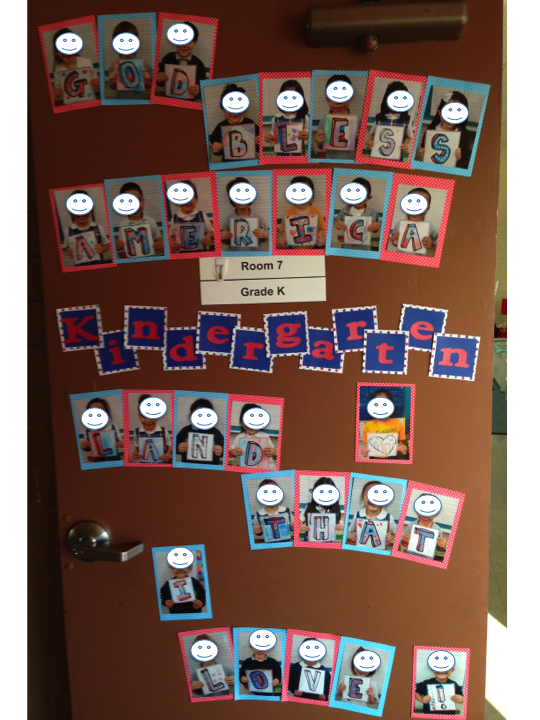 Finally, my students did a voting/graphing project from my "Let's Vote" unit on TPT where they get to choose their favorite famous American. I had my students pick from: George Washington, Abraham Lincoln, Betsy Ross, or Barack Obama.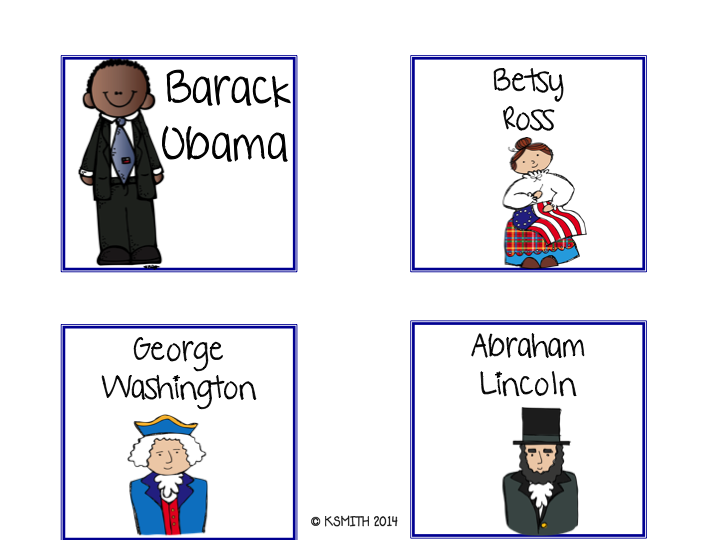 I printed and laminated the pictures and put them at the top of a pocket chart. My kids got to place their own picture under the person that they were voting for on the pocket chart! We do a voting exercise like this each month, and my kids get soooo excited!! Especially since they are using their own picture to vote. We then graph, and tally the results on a worksheet.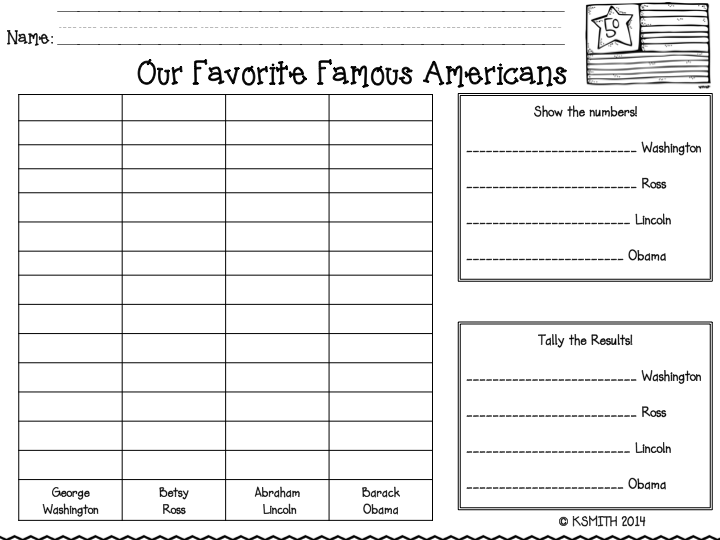 This voting activity is available as a FREE download from my TPT store!!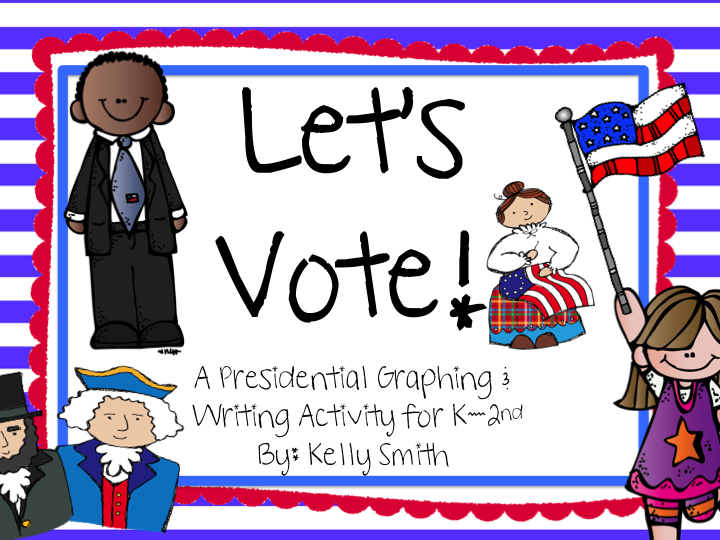 Have a great evening!!