The first week back from any break is always a long one! My kiddos were FABULOUS on Monday because they were so excited to be back at school and see all of the new things in the classroom! I had new name tags for them, class jobs, new seats, new pencils, and crayons, etc… By mid week, that excitement had died down and the TIREDNESS had set in!! Everyone was wiped out, including me!
But, we pushed on and got through the week, and even had a little fun while doing it! 🙂
On Monday, I started a new writing project with my kids and asked them to think about what their "Kinder" New Year's Resolution would be! We talked about what resolutions are, and I had them brainstorm in groups what they think they could work on here in the classroom for the new year. On Monday, I had them draw their picture for this writing assignment and start thinking about what they would want their writing to be when we had small writing groups on Wednesday and Friday.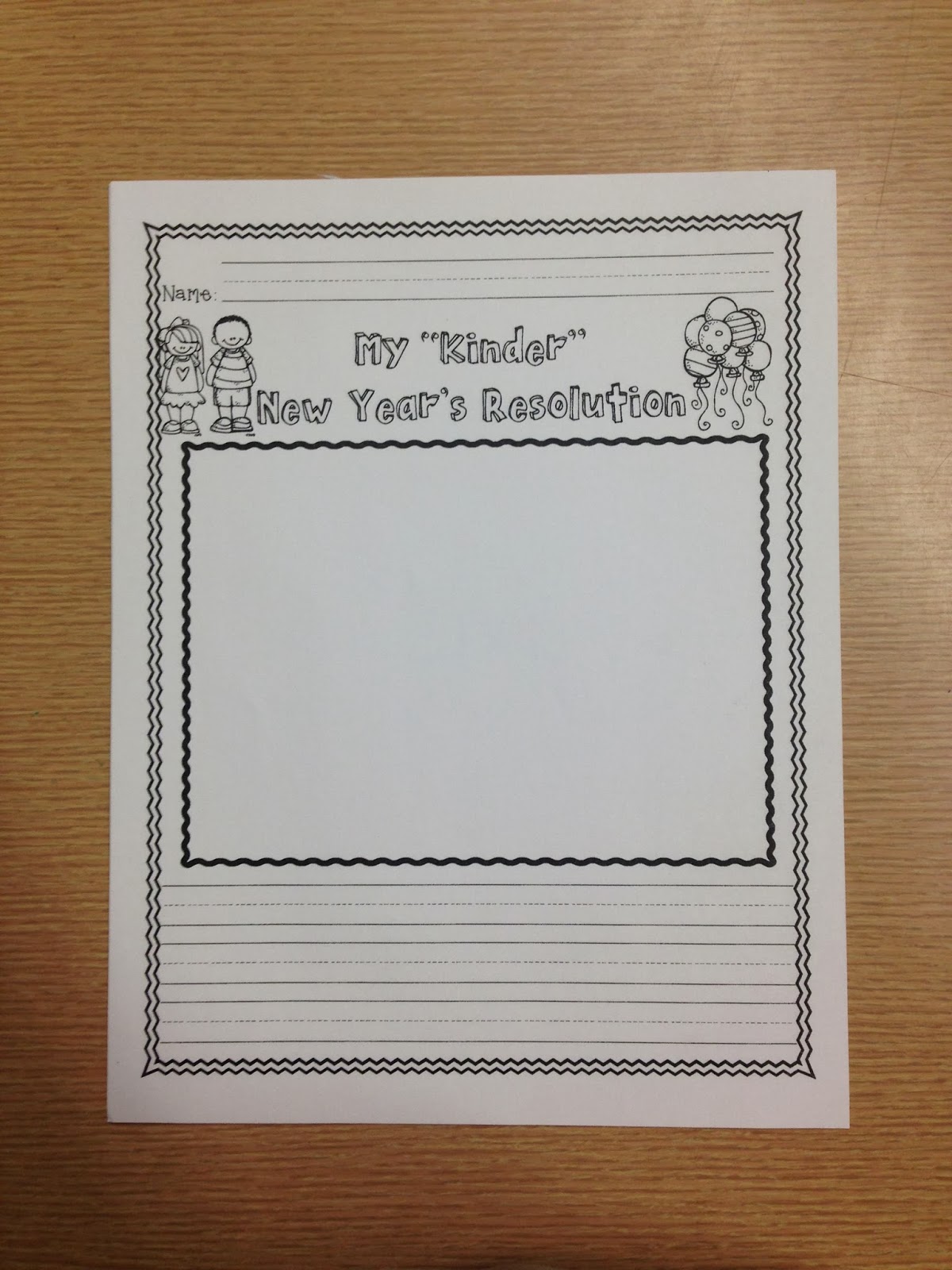 On Wednesdays and Fridays, I have leveled writing groups with my kiddos while half of them go to computer class! I have 30 kids in my class this year, so being able to split them in half for even just a half hour during the week is a blessing. The kids LOVE working in their small writing groups. It's hard to imagine 15 kids being considered a small group, but when you're used to 30 kids, 15 feels small!
I used this New Year writing assignment to have my kids work on inventive spelling. I really want to have them work more independently this year, and use their word wall, high frequency words, and letter sounds, to become independent writers. So, after a mini- lesson about inventive spelling, I was quite impressed at how well my kiddos did on their own!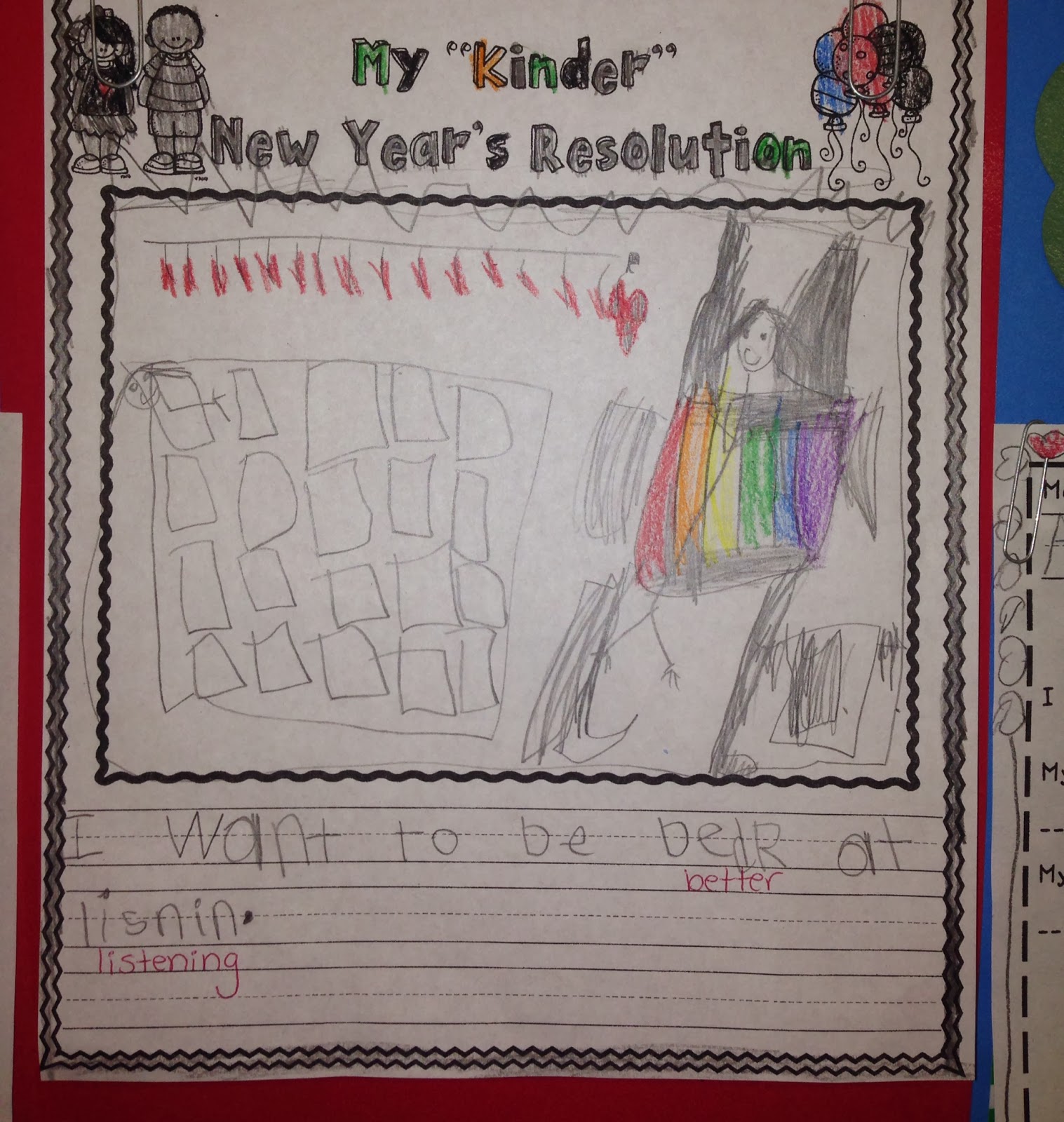 Obviously we still need to work on printing and coloring, but overall, I was proud of her spelling!!
Like these templates?? Check out my FREE New Year's Resolution Writing Templates on TPT: Did I mention it's a FREE download!?!?!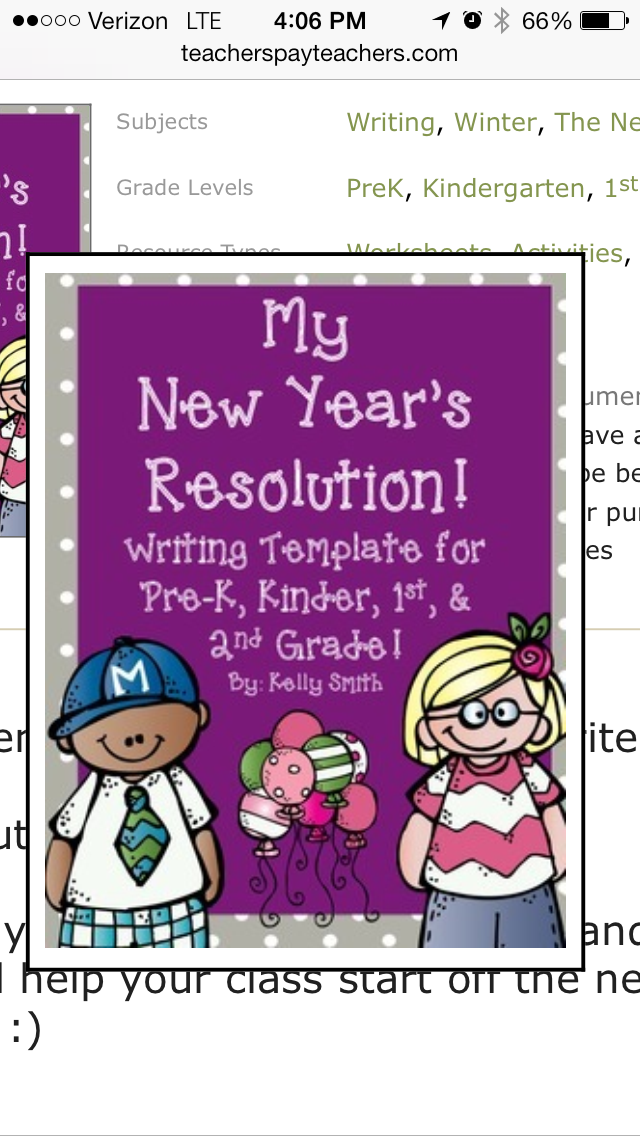 Also this week, I read the book Sneezy the Snowman to my kids.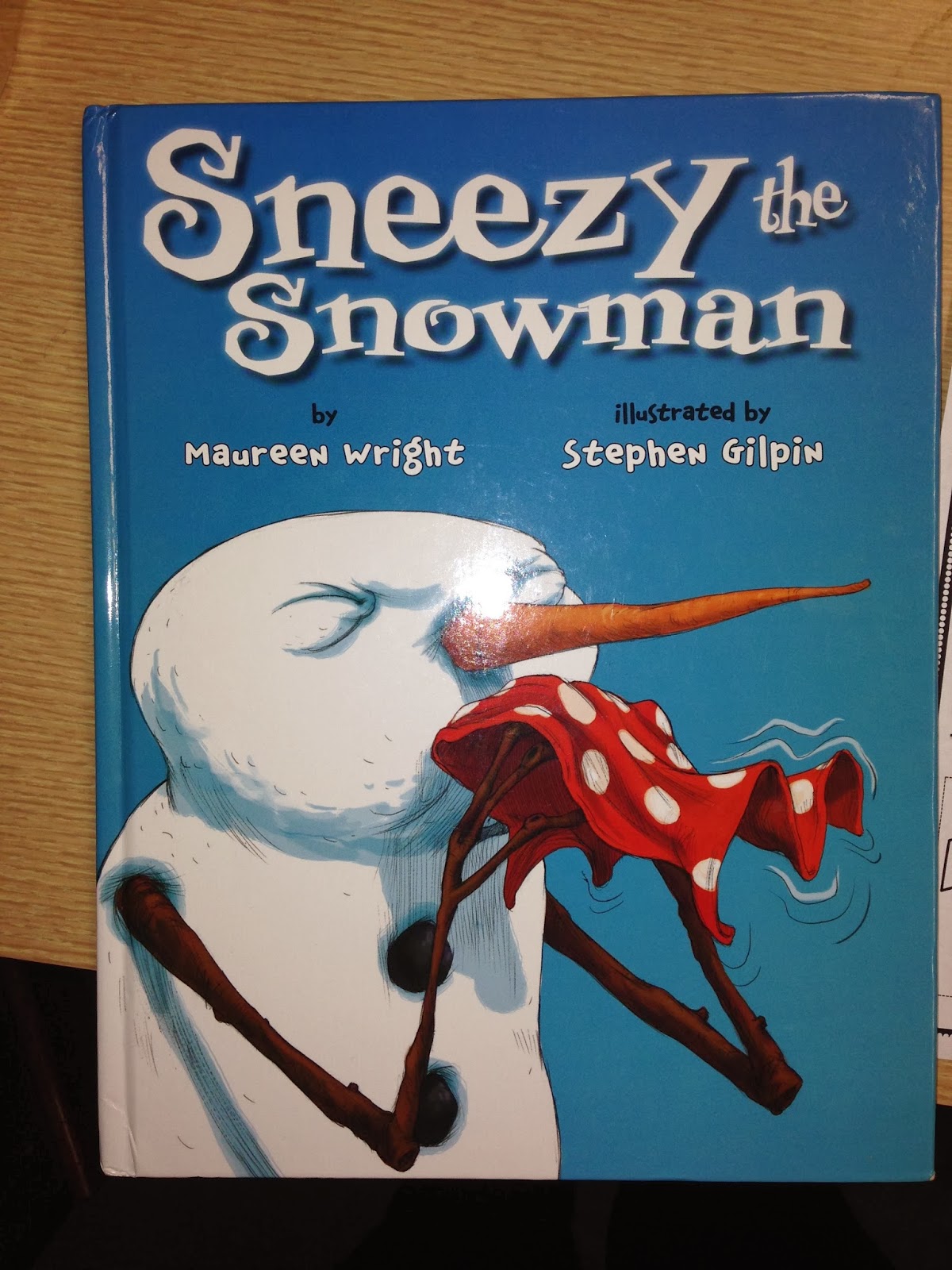 My class LOVED this cute and hilarious story!! I had to read it almost everyday because they were just out of their minds excited about it! I decided to start introducing independent morning work to my kids this month too, and thought them some fun sequencing worksheets about this book would be a great place to start!
In the story, the kids build Sneezy and have to give him different clothes to keep him warm!
Sneezy also gets melted in the story as he is trying to warm himself up, so I had my kids do another sequencing activity where they put the things that melt him in orders!
My kids had so much fun doing these activities!!!
If you haven't read Sneezy the Snowman to your kiddos, check it out!! It is an awesome book!
I included activities about setting, main character, sequencing, and writing in this pack. Click on the picture to go to my TPT store!
My plan is to do a giveaway/sale on TPT when I reach 50 followers, and I hope to hit that milestone soon! Thank you for all of your support!
Have a great weekend!