This last week in Kindergarten we did an experiment with water evaporation. We put water in two clear plastic cups and filled it up to a red line. We covered one cup and left the other cup open. After two days of studying evaporation, we decided that our experiment needed heat or the sun to make the water evaporate faster. So, we added a heat lamp to our experiment.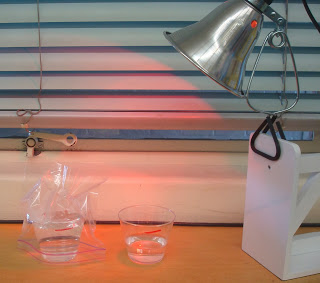 Each day, we recorded our findings on our observation sheet: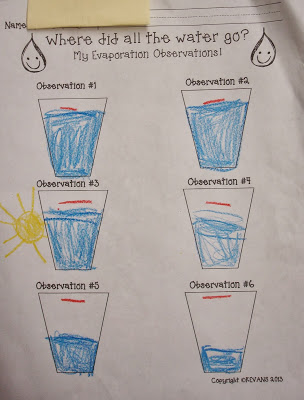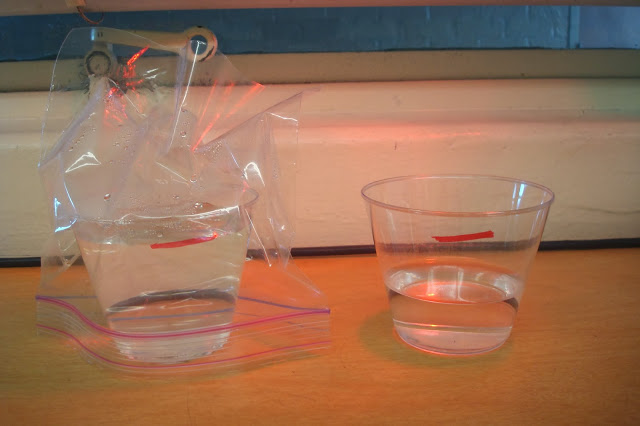 Finally, we did a writing assignment, to summarize what we learned about evaporation.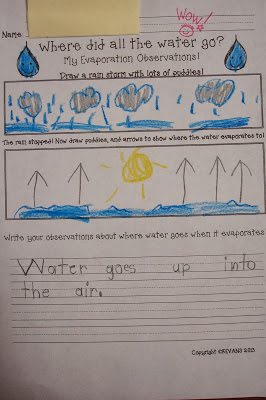 Another resource used this week, was an awesome video on youtube called:
My kiddos loved watching this clip, and it really helped to sum up what we were studying about evaporation!
My observation worksheets can be downloaded as a FREEBIE from my TeachersPayTeachers store!
Click on the picture below!